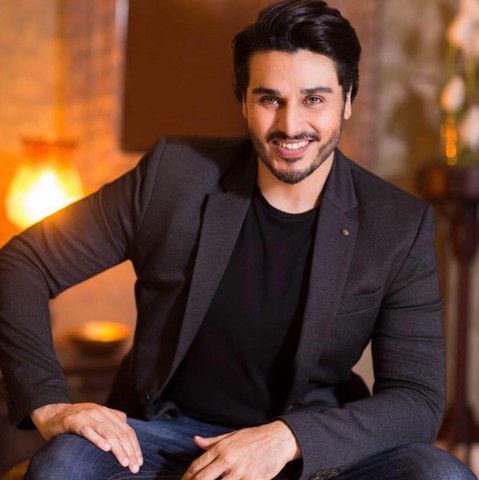 Read about one of our favourite and beloved stars, Ahsan Khan! And why he's trending these days especially!

Meet Ahsan Khan, the Pakistani superstar who is always in the news for one reason or the other. Sometimes it's because of a character he has played on screen, sometimes due to his ability to host a religious show during Ramadan and sometimes due to his generosity to others. However, the actor was recently trending on Social media and people had no idea why that happened. Well, we know what made him become a trend twice in the last couple of weeks, and don't be surprised if he manages to appear on your twitter feed more often. There are five reasons why Ahsan Khan is trending … and they are as follows:
Due to Bandhay Aik Dor Se ...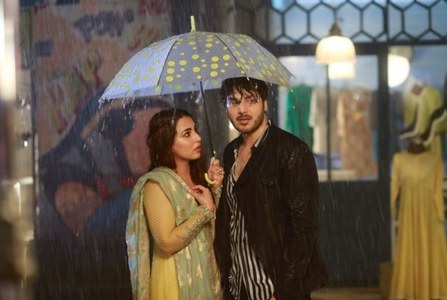 People are loving Ahsan Khan in Bandhay Aik Dor Se, his ongoing family drama on Geo Entertainment where he plays lover boy to both Ushna Shah and Hina Altaf. It is a testament to his chameleonic acting that in Udaari a few years back, he played Hina's step-father and now, he is playing her suitor. His acting is what is keeping the drama ahead along with that of Ushna Shah and Hina Altaf and people want to see his character settle down with Ushna Shah's, but hey, for that we will have to watch the drama. Leading newspapers and websites that cover TV dramas are praising Ahsan Khan's acting and until the drama ends in a few months, he will stay in his fan's search before and after every episode.
Due to Alif ...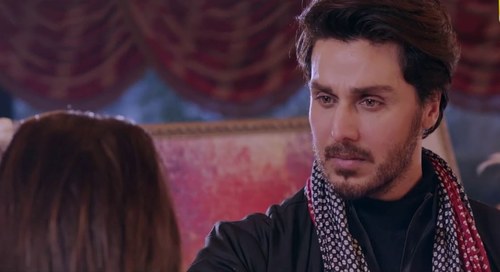 And those who have loved his performance in Bandhay Aik Dor Se want to see his recent performances if they haven't seen it and that's where Alif, probably the biggest blockbuster of 2019, comes in. Ahsan Khan played the father of Hamza Ali Abbasi's character and although he came appeared late in the drama, not only did he look regal, but he also snatched the spotlight from everyone else. Be it the ravishing Kubra Khan as his leading lady, the cute Pehlaaj Hassan, or the indomitable Manzar Sehbai, Ahsan Khan was like a man possessed. As Taha Abdul Aala, his character changed from a normal person to a devotional one and he forgot about everything including his family when he found God. Nobody but Ahsan Khan would have been able to do justice to the role and that's one of the reasons that when people watch the drama, he trends!
Due to BOL Nights With Ahsan Khan ...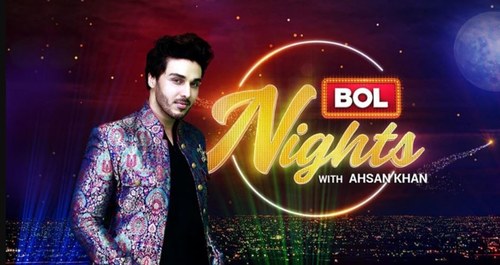 There is another side to Ahsan Khan; besides being a near-perfect actor, he is also a very talented TV show host. Not only has he been hosting Ramadan transmissions for nearly a decade, but his show BOL Nights with Ahsan Khan has also been a rage and recently completed 50 episodes. Not only has he invited and interviewed A list celebrities like Bushra Ansari, Humayun Saeed, Deeba Begum, and others, newcomers like Ramsha Khan, Hiba Bukhari have also graced the show with their presence. And that's not all, Ahsan Khan is equally at ease with Sports Stars like Badminton Ace Palwasha Bashir or singers like Ali Zafar, making it to top trends every now and then. Even when he doesn't have a drama airing, it is BOL Nights that keep him in your trends!
Due to His Philanthropic Activities ...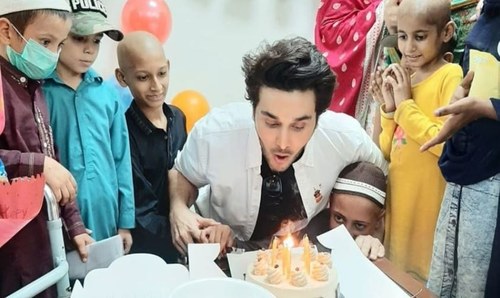 Remember the video where an old man who spoke flawless English but was homeless became viral on YouTube? Well, that was shot by Ahsan Khan in the marketplace near his home in Karachi in 2016 and people loved it as it was something they didn't know about. However, what people didn't know is that Ahsan Khan helped that man and ensured that people from all walks of like approach him and help him out. A few years back, in collaboration with JDC, Ahsan Khan distributed ration amongst less privileged people and it became so chaotic that he had to be escorted out through the backdoor; people couldn't believe that they were getting ration from their favorite actor!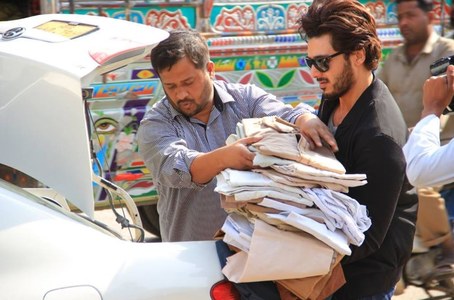 That's not all, he was the first person to start the Deewar-e-Meherbani (Wall of Kindness) where people placed their old clothes and stuff to help those who were in need of those items.
Due to His Kids ...
Recently, when Covid-19 resulted in the closure of schools, Ahsan Khan posted a handful of videos with his children where he is asking them about Islamic stories and they are telling him what they know, in their own way. Those videos were not only cute but showed that despite his busy schedule, Ahsan Khan spends quality time with his kids and try to teach them basic Islamic values. Kudos to the kids who didn't seem nervous in front of the camera, after all, their father is one of the biggest stars in the country. Many people who saw those videos, in turn, tried to do the same and succeeded instead of wasting their quarantine time at home doing nothing.