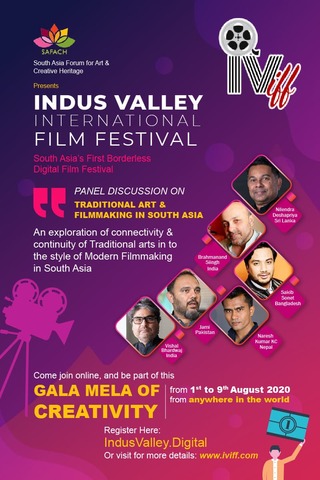 Jami's Moor & 3 other films will represent Pakistan at South Asia's First Borderless 'Indus Valley International FIlm Festival'.

The South Asian Forum for Art and Creative Heritage (SAFACH) has announced their first Digital Film Festival and it will feature the best films from the region.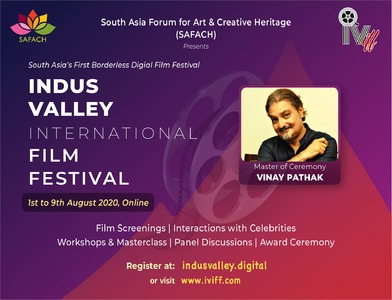 The 'Indus Valley International Film Festival' (IVIFF) will be conducted between the 1st to the 9th of August. The elaborate event will consist of Film Screenings, Workshops, Masterclasses, Musical Concerts, and many more illustrious activities!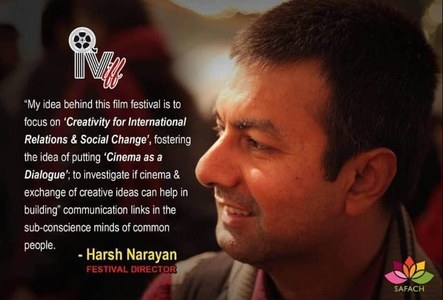 Director of the Festival, Harsh Narayan, who has also been known for his contribution to Pakistan International Film Festival, has said about IVIFF,
'My idea behind this film festival is to focus on creativity for international relations and social change, further addressing how creative ideas being exchanged, aide in the development of communication links as well.'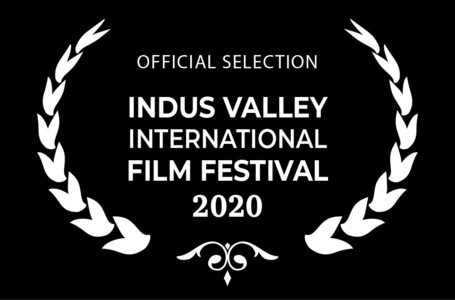 The Masters of Ceremony include the popular Indian film actor Vinay Pathak who has worked in countless critically acclaimed films in recent years. Renowned film director Jami's international award winning project, the intense and patriotic 'Moor', will be screened as well as his co-produced feature, the independent and heart-warming 'Motorcycle Girl' which has been directed by Adnan Sarwar. In addition to the films representing Pakistan, 'Aadat', a short film by newcomer Iqran Rasheed will be screened alongside 'Pakistan's Best Kept Secrets' a documentary hosted by British Pakistani, Anwar Akhtar and directed by Ajoka Theatre famed Shahid Nadeem. He will also be present online for interactions at the highly anticipated festival.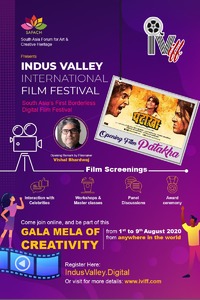 The impressive South Asian line-up boasts incredible films from other countries, featuring four films from Bangladesh which include, 'Nolok', the award-winning 'Maya the Lost Mother', and a documentary 'Qasida of Dhaka' to spruce up the exciting list! Not only from Bangladesh, but international award-winner 'Dying Candle', a Nepali film, and 'Thanha Rathi Ranga' from Sri Lanka, is also set to be screened. These are only a few of the wonderful screenings which are to take place, with many more feature films and short films from across the South Asian nations.
Filmmakers Onir, Nandita Das and Brahmanand Singh, have collectively expressed how a more' people to people initiative' is important, a place where films from all over South Asia will explore possibilities of understanding and cinema in this magical world.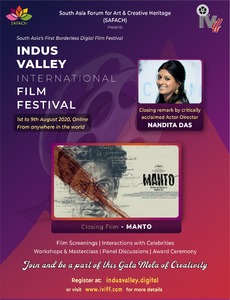 The IVIFF screening process will begin with Vishal Bhardwaj's firecracker, 'Pataakha' and will close with Nandita Das's directorial biopic, 'Manto', to which Das says there is no better figure than Manto to not only remind us of our South Asian identity but our identity as human beings as well.
Apart from the screenings, not only will there be interactions with the directors and actors but workshops as well! Masterclasses on Theatre Direction and Acting, conducted by our very own Shahid Nadeem. Brahmanand S Siingh will lead the workshop on 'Fiction & Documentary FIlmmaking' as well as a masterclass on modern evolving art form 'Truck Art' from none other than Karachi based Haider Ali.
An inclusive Festival, the IVIFF will host lively musical concerts as well, one of which will feature Kamal Sabri, a Sufi Rock Enthusiast. With music, film, art, teaching and diversity, the borderless South Asian event will unify countries together in this field of artistic authenticity. Panel Discussions held, which are strictly non-political, but beneficial in getting to connect and know our neighbours through talent, development and growth.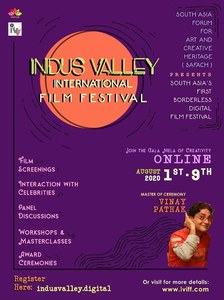 The Indus Valley International Film Festival will comprise of a host of exceptional activities, talks, art and music. The field will achieve SAFACH's aim to facilitate dialogue between creative industries and endorse collaborations and understanding, a place for peace and harmony. The initiative taken by Mr. Harsh Narayan is a significant one, a platform to discuss traditional filmmaking, sharing art, culture and diversity and establishing a forum to further expand our understanding together.