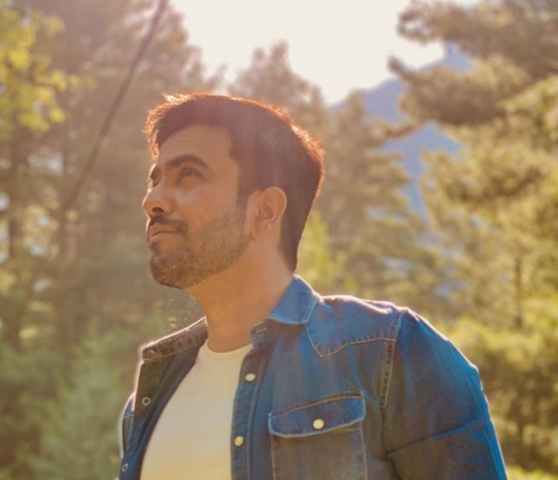 Actor and singer Junaid Khan channels positive emotions and energy into his new YouTube show, 'Keh Do'!

One of the most well-known faces of the Pakistani entertainment industry, Junaid Khan, has launched his original motivational series titled "Keh Do" on YouTube, where the actor is sharing his personal experiences and views with everyone.
'Keh Do' is show, casing a candid Junaid Khan to the audience, putting forth his personal views and opinions about different topics, connecting with them in heart to heart conversations. The series consists of weekly episodes where the star is seen as never before, communicating with the audience without any barriers for the first time. Junaid accepts that he has a greater number of duties than others in view of his calling and finds different suitable types of media to engender his message. "One shouldn't be restricted to a solitary medium so as to explain; I need to utilize this stage to associate with my crowd."
"I need to impart to individuals how I handle various issues in my everyday life, and perhaps I can help other people through this here and there."
A star in the realm of showbiz, Junaid Khan, will uncover a more close to home and genuine side of him to the crowds through this arrangement. The artist turned-entertainer has been amazing with his profession decisions and gathers approval for all that he fiddles with, as can be seen with the audits for his grasping exhibitions in 'Kashf' and 'Kasak' nowadays.
Junaid khan in this web series is targeting all those topics that people are frightened to speak about and especially communicating with those people who are introverts or cannot speak up for themselves. This is a motivational series that will bring hope and a spark in the audience's minds and hearts to follow what their heart says and so many introverts will gain the confidence to come out. In this highly depressing time and moment of the pandemic where the society is in mental pressure and downfall we need actors like Junaid Khan to come up and motivate the entire society especially the upcoming generation and the dark times we are facing where every now or then we hear disheartening news and suicidal acts increasing we need to keep ourselves motivated and hopeful.
Junaid Khan, being a very talented artist, realized that his role is more to the society than just being an entertainer, he is an influencer as well and he has the power to influence people through his web series and acts and to bring out topics that the society can resonate to. Him talking about "Manfi Soch", negativity or societal pressure, peer pressure, depression, stress etc. all these topics that are hovering young minds at the moment. We have seen a very positive response and viewership for his series and we hope to see him succeeding with this in future as well. We appreciate Junaid Khan for a such a mindful step to be taken and wish him all the luck for his series.
Singer, songwriter, philanthropist, and actor – Junaid Khan has slowly carved a niche for himself in the Pakistani entertainment arena. With back to back commercially successful ventures on Pakistani television, Khan is currently one of the most bankable actors in the industry. The lead vocalist of the famous rock band "Call," and with a prominent singing career, Junaid Khan is also ready to debut on the big screen opposite Mansha Pasha in 'Kahay Dil Jidhar'. We hope to see the actor progressing further on and making more content of such that will be a positive influence on the society and the young generation especially.