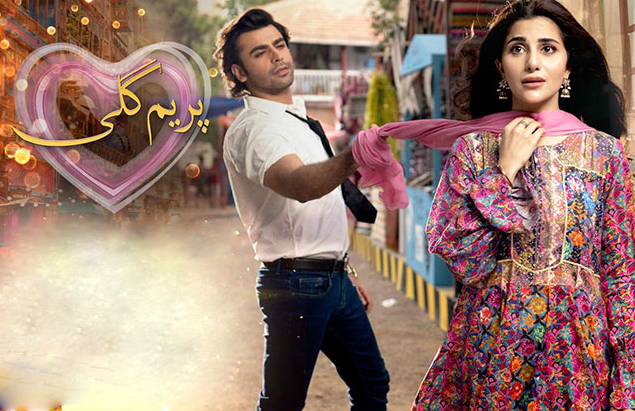 Read on to see our take on the storyline of Prem Gali and why we think so.

ARY Digital is bringing a gala of entertainment during the pandemic by launching new dramas every month. Prem Gali is one of those latest and hyped stories that has recently aired on our screens!
With its first episode aired yesterday, the drama is bound to grab eyeballs. After all, Farhan Saeed is returning to television with a vibrant avatar after Suno Chanda. So is Sohai Ali Abro who was last seen in Surkh Chandni.
Written by Faiza Iftikhar and directed by Qasim Ali Mureed, is Prem Gali offering us something new? Or is the plot 'old wine in a new bottle'? We found out!
The Plot
The story begins with a band of bachelors including our hero, Hamza, essayed by Farhan Saeed and his grandfather (Qavi Khan), paternal uncle (Abdullah Farhatullah), and father (Waseem Abbas) shifting to their new home in a small, lively colony called Prem Gali.
The moment Hamza steps in the neighborhood, his eyes land on the pretty and petite, Joya (Sohai Ali Abro), and in a clichéd-turn-of-events, she becomes love at first sight for him.
Meanwhile, Joya and her family too are residents of Prem Gali, but are considered infamous and notorious due to the streak of failed marriage running in the household. From her grandmother Rahat (Shamim Hilaly), mother Shireen (Saba Hamid) to her maternal aunt Musarrat (Uzma Hasan); all have been divorced yet are empowered and emotional in their ways.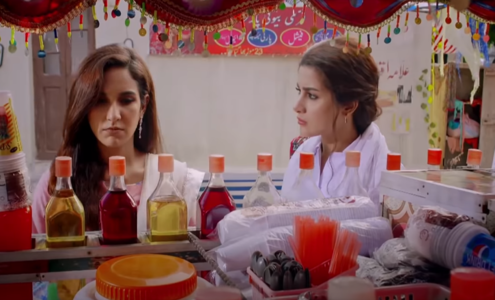 There is also a loud and shrewd landlord, Haseena (Farah Shah) who rents her upper floor to Hamza and the boys. While she also runs a marriage bureau, she has an unmarried daughter, Fariya (Anoushey Abbasi) who runs a beauty parlor inside their home.
The drama has an uncomplicated, run-of-the-mill storyline revolving around colorful characters and as far as we can predict, the lives of the young and old bachelors will be entwined with those of strong, divorced women that live across them.
Of course, we cannot miss the typical neighborhood romance between Hamza and Joya. But like in every love story, there will be a rift and 'Yeh Shadi Nahi Hosakti' melodrama. If we are not wrong, this will be caused by Joya's mother, who is the 'don' of Prem Gali and Haseena, who will ensure that these two lovers never unite.
The Good & the Bad
The audience always welcomes dramas that are lighthearted, fun-to-watch, and have tasteful humor. Prem Gali has surely aimed to be such a cheeky story with an oddball of characters to add a shade of hilarity to the drama.
We loved how the makers showed that the clan of divorced women is not relying on a male figure to support them. Joya's mother is shown as rough and tough, runs a small store in the colony, and will beat anyone into a pulp who will mess with her daughter. Her sister is a teacher but is shown as always cursing her fate, but fighting the circumstances nevertheless.
But we spotted some problematic patterns too in the drama. We cringed when Haseena labeled Joya's home as 'Talaq manzil' and expressed her disapproval for those who have failed marriages. We wished this could have been addressed positively, exhibiting that we all should be more supportive towards those who are divorced. But maybe, that is the theme of Prem Gali and the drama might unveil more of this element constructively in the upcoming episodes.
However what disturbed us, even more, was Joya and Fariya showing willingness over being ogled and gawked by men of 'Prem Gali'. Desperate to get married, they want the neighborhood guys to notice and approach them as they pass by. In times, when Pakistani women are struggling to raise their voice against men goggling at them while they walk on roads, this side to the tale was deeply repulsive.
Humor appeared forced in some dialogues, however, we laughed when Saba Hamid was beating a boy with a 'Jharoo', who was asking for an address from her daughter.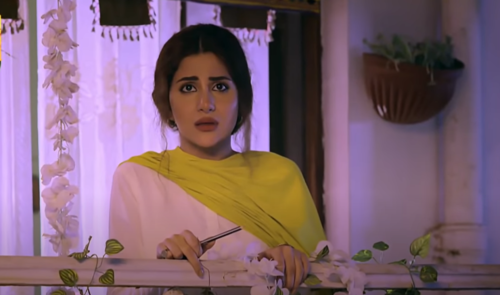 The performance of the whole cast is on-point. Farhan has aced his savvy, guy-next-door avatar while Sohai's acting appears exaggerated when she first meets Farhan and thinks of him as a thief. We are looking forward to a hot and cold build-up of Sohai and Farhan's chemistry in the drama. Let's see if the couple manages to become iconic, given the fact audience loves Farhan and Iqra Aziz's pair.
Here's to hoping Prem Gali surprises us, that too in a good way and doesn't get even more typical than we are predicting it to be.