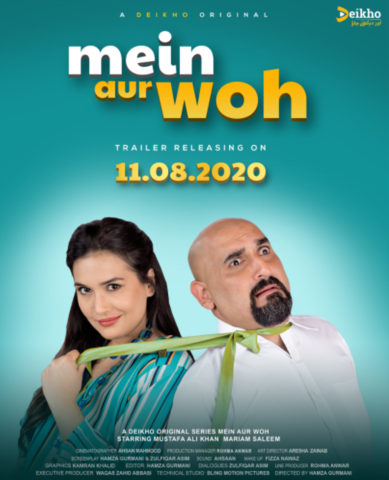 The comedy series combines elements of laughter as well as emotion, following the narrative of a married couple in Pakistan.

Pakistan's popular streaming site, Deikho, has launched its new web series, Mein Aur Woh, which stars Mustafa Ali Khan and Mariam Saleem.
The 6 episode original series borders on comedy and lighthearted humour, guaranteeing a dose of much needed positive energy, laughter and fun - all the while depicting the dynamics of a marriage. Including elements of comedy, emotion, drama and humour, the laughs and experiences shared by husband and wife will be the highlight of the show!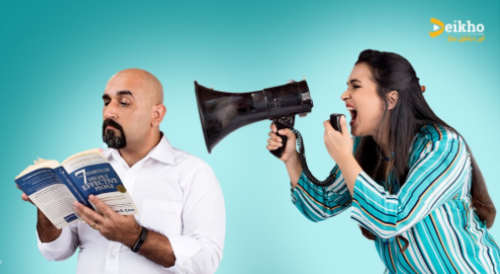 Being relatable as well as incorporating local references and jokes which the audience is bound to enjoy. Mein Aur Woh quite literally follows the Chronicles of Mehru and Khizer's marriage, with the couple going through everyday life and their fights, romantic moments and journey together. With a promising trailer,
Mustafa Ali Khan and Mariam Saleem's chemistry sparks a sense of excitement to follow, as they naturally seem to be in sync with their little jabs and makeups after the spat, whether it be about cooking, parents, the daily 'where's my kurta?' - We get to live out the experience in a wholesome way.
A fresh initiative with a take on desi married life with a whole lot of fun and energy from Pakistan itself. Deikho's platform has provided the ideal gateway to introduce a new and vibrant genre of web-shows in the country, livening up the media scene with a different perspective!
Check out the trailer here: