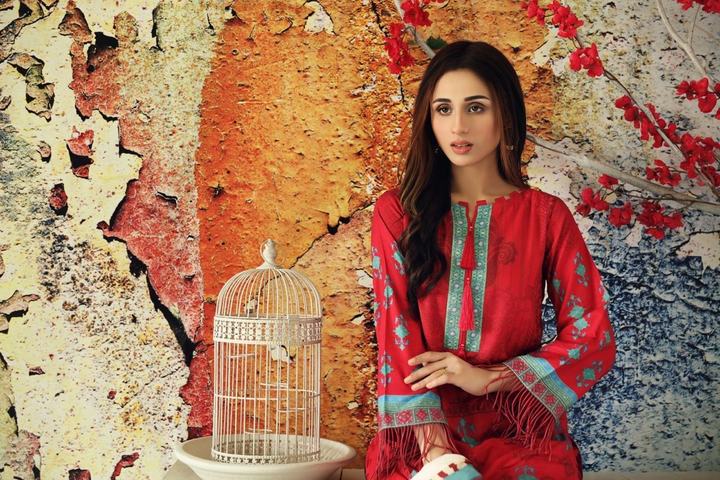 Mashal Khan's Urduflix project is coming soon and fans are already awaiting the emotional rollercoaster!

OTT platform 'Urduflix' is releasing a thrilling new web series called Lifafa Daayan where Khaas star Mashal Khan is seen in a rather controversial role as a troubled news anchor, exploring the realms of the human condition.
Starring in Rao Ayaz Shahzad directorial after her SeePrime short, The Bridge, Mashal is showing us a range of diversity as compared to her previous roles in drama serials as Hareem in Thora Sa Haq or Annie in Dulhan. Instead of a villain or hero role, we see the young actress in a complicated predicament, handling the spotlight and her personal life in a chaotic way, giving us a glimpse at the dark side of fame.
We've asked Mashal a few questions about her exciting venture and what we can expect from Lifafa Dayaan!
How is it different to work on a web series as compared to a drama?
In web series you get a lot of creative liberty and freedom of expression because there are no regulations as such. The director, the DOP, the writer, me as an actor - all of us had a lot of creative liberty to explore ourselves.
Have you based the character of 'Aleena' on any inspiration or model?
No no, I have not based Aleena on any existing human being. I've worked really hard on this character and I've made her from scratch - but it's all in my head!
In your opinion how do you think people will respond to Lifafa Daayan?
I think people will really love it! And I also think that they should watch it because it's a brilliant work of art from all sides - the actors have performed wonderfully, the director, the DOP, the music score, the script, everything is so brilliant. Just as a work of art it should be watched and celebrated, especially taking into mind the amount of effort everyone has put into this. I just feel like it's really special, it's a very special concept, special script and the best part is it's not a love story! Finally, we've come out of that love story concept and we're talking about other things because there's a lot more to life than love.
Will we be seeing more diverse roles of yours on OTT platforms?
Yes actually I have a couple of other projects coming out that I am beginning work on later this month so yes, keep an eye out, I'm looking to explore myself as an actor using these OTT platforms and I hope the audience will like them!