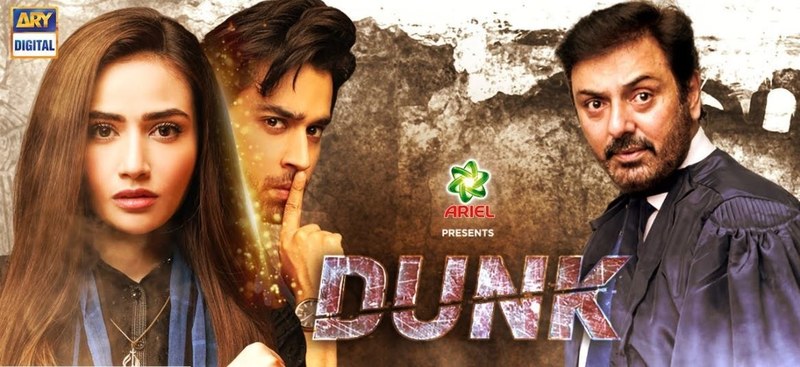 The first episode of 'Dunk' is out, and here's our take!

If you want to know how sexual harassment allegations effect both the parties – the accuser and the accused – watch Dunk that began with a bang on ARY Digital this week. Produced by Fahad Mustafa and Dr. Ali Kazmi, written by Mohsin Ali and directed by Badar Mehmood, this play features an ensemble cast that tackles a serious issue in a way that it's neither uncomfortable nor preachy. Featuring Naumaan Ijaz, Bilal Abbas and Sana Javed in the lead, it revolves around the three characters and how their involvement in something that did or didn't happen becomes a scandal in no time.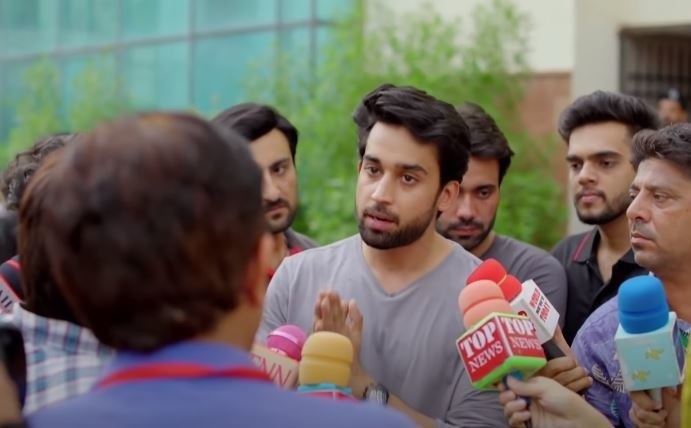 The Plot
Professor Humayun (Naumaan Ijaz) is a much-loved professor in a university until Amal (Sana Javed) accuses him of sexual harassment, and the university comes to a standstill. Her fiancé and first cousin Haider (Bilal Abbas) leads the protests and wants the Vice Chancellor to suspend the professor, whose lone supporter is another colleague (Tara Mehmood). When the allegations reach the local media, they throng the campus prompting the Professor to ask the VC to conduct an impartial investigation so that he can have his name cleared.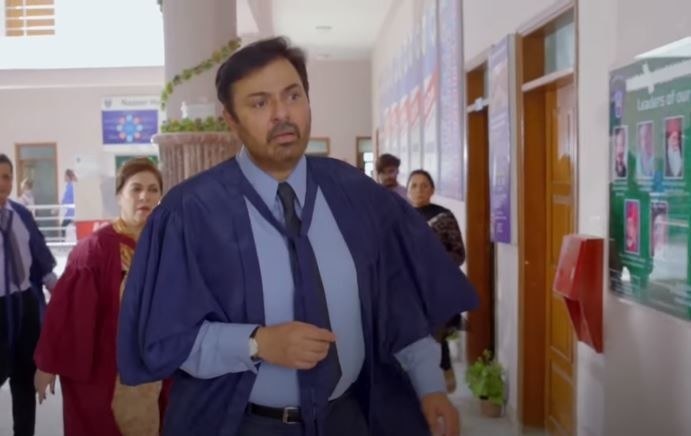 The Good – It's game on with two true performers
It wouldn't be incorrect to label the first Dunk episode as a Naumaan Ijaz vs Bilal Abbas affair, for the two brilliant actors were at loggerheads for some reason. Since the story takes place in non-linear format, the viewers are still getting familiar to the characters but the way every character was inducted into the story was intelligently done. The way Naumaan Ijaz's Professor Humayun makes his entrance is grand, even if it meant sitting in front of his colleagues who declared him Guilty before even listening to him. His expressions, his movements are stuff that differentiates a legend from an actor, while the scene where he enters his home and scolds his daughter for breaking a glass is brilliantly executed.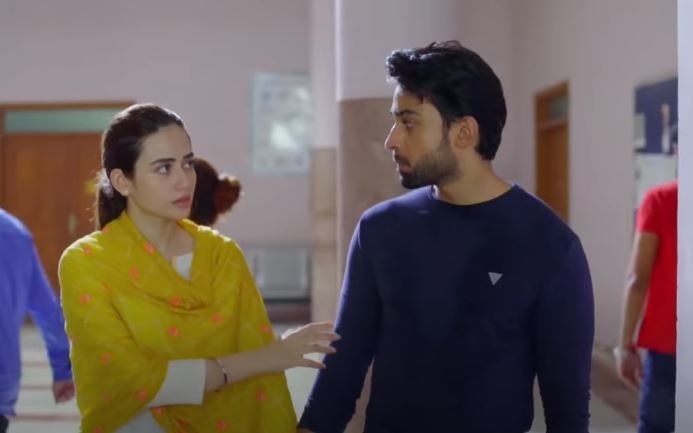 And then there was Bilal Abbas, the modern-day student leader who is shown to be impulsive and caring at the same time. The young actor has been on a song since Balaa, made the audience hate his character in Cheekh, and then made them fall in love with Pyar Ke Sadqay and Zee 5's Ek Jhooti Love Story. Here, the audience is loving his portrayal of an individual who trusts his fiancée when not even her own family agrees to the course of action. The way he changes his mood, suppresses his anger and then stares at those who stand against him in enough to make you root for him, even though there seems something off about the character.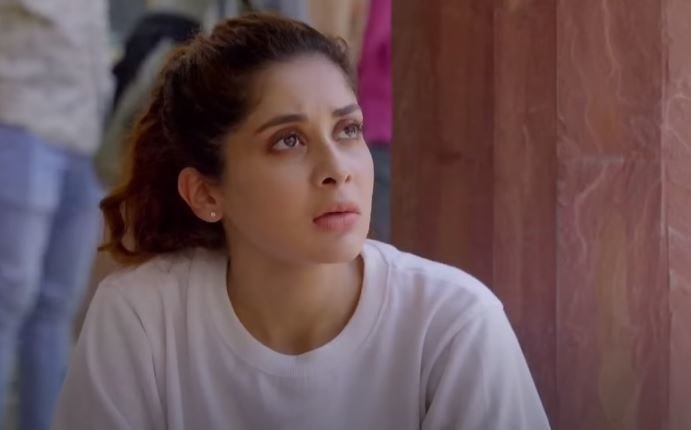 Sana Javed's sensitive portrayal of a girl who has been subject to sexual harassment might be in the same league as Darr Khuda Se but here, she is shown as someone who has the right people backing her. She might or might not be telling the truth, if you consider the professor's point of view, but the way she reacted to her sister's touch, the shock she portrayed from her eyes was enough for the audience to believe in Professor Humayun's guilt. With veteran actors Shahood Alvi and Saife Hasan being there as the elders who want to diffuse the situation but are unable to do so, Dunk is all set to shock the viewers in coming weeks. The scene where Azekah Daniel and Faizan Khan are having a dinner is quite intelligently written and directed, and must be shown in universities to tell the students that it's not just a woman's honour that's at stake, a man can also be effected with baseless allegations if they are not proved.
The Bad – Too loud background score, too much slow motion doesn't click
We are about to enter 2021 in less than a week yet we continue to use the 'slow-motion' tactics that were made popular through Star Plus more than a decade back. Yes, it does leave a lasting impact on the audience's mind but also irritates them to an extent. The background score in the drama at times ate the dialogue when it should have been complimenting them. As for the actors, Yasra Rizvi who plays Naumaan Ijaz's wife still seems to be in Churails mode minus the liquor, while the timings of the drama doesn't do justice to Fahad Sheikh who should be basking in the glory of the recently-ended Jalan instead of playing second fiddle again. Finally, Salma Hasan who plays the leading lady's mother could have dyed her hair to look like a mother from the 2020, rather than leaving it all-white like Mother India. She was playing leading roles herself till a decade back, and if anyone thinks that a university student can't have a hip mother with black or brown hair, he or she is heavily mistaken.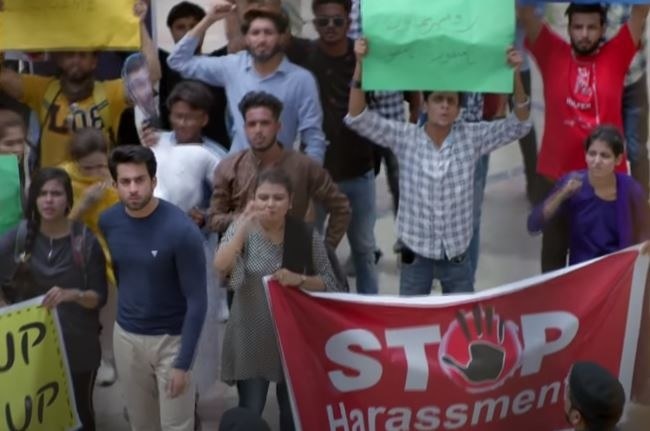 The Verdict – ARY Digital has a serial worth Netflix on its hand!
Had Dunk been on any OTT platform, it would have made Pakistan proud by handling an issue that demands to be presented in front of the viewers. It has everything that usually happens in a film such as every character's particular entry, the intensity with which the actors perform and above all, a non-linear narrative where both the side's perspective is given equal importance. Like Japanese classic Rashomon or Hollywood blockbuster Vantage Point, the 'perspective' is given filmi treatment to make you understand that a) it's a flashback, b) it's something that might have or might not have happened and c) it depends on the subject's point of view. So much thinking is hardly given to TV dramas in Pakistan, and that's why Netflix would have been the perfect place for Dunk. Since it's on ARY Digital, the OTT viewers must give it a try, and I am sure that you would place the drama in your must-watch list before you are through with the pilot.