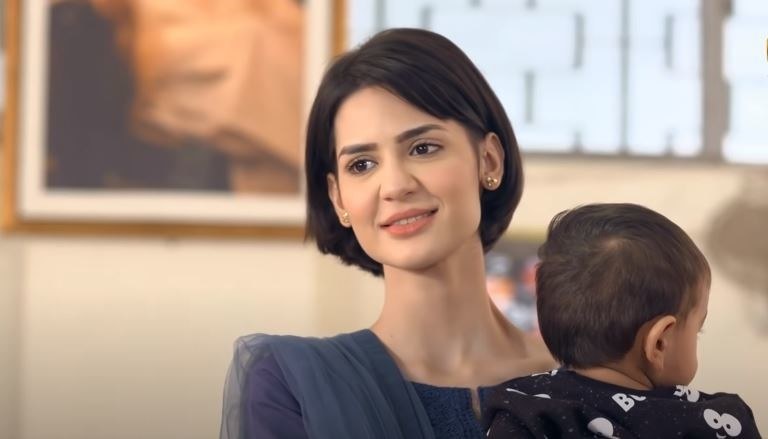 With Muqaddar's end we explore the events leading up to the final conclusion.

It has been one long journey with Geo TV's most popular drama of the year 'Muqaddar'. Starring Faisal Qureshi, Madiha Imam, Ali Ansari, and Haroon Shahid; the story was amongst the most trending tales of this season- not just because of its well-selected cast but also because of its attention-grabbing narrative.
Now that it has ended, there is so much we will be missing about Muqaddar. Let's take a quick recap on how the drama wrapped up its plot by serving justice to Raima.
As you sow shall you reap
Lost in her vengeance, Farkhanda (Ayesha Gul) plans an attack to kill Raima. But her scheme backfires as the bullet hits Sardar Saif Ur Rehman (Faisal Qureshi) instead. His character eventually dies but changes everything for all parties involved.
Farkhanda gets paralyzed and bed-ridden from shock. Saad gets ownership of Sardar Saif's vast empire. Abeera (Sabeena Farooq) realizes that her mother's vile actions caused her to lose her father. Later, Saad and Abeera begin a new chapter in their lives by getting married.
Raima too loses her husband but with the death of her captor-turned-partner, she is now freed. She gives birth to a baby boy and invests her life in social work while taking care of Farkhanda as well.
Haris feels sorry about whatever happens with Raima, apologizes to her, and willingly agrees with his father to give their home to Raima's property.
Ultimately, Karma hits each character in Muqaddar. With Sardar Saif's death and Farkhanda's pitiless state, in the end, the drama indeed concluded on a convincing note.
All is well that ends well
We must admit that Muqaddar's ending is not one we wanted to see all this time. We craved to see her united with Haris and Sardar Saif, alive but, desiring for death each day in remorse. However, the makers ended the tale in an empowering way, showing that Raima with her love and wisdom handled every ordeal that came her way. In the end, she didn't need a man to save her. She saved herself by cleansing her heart against all resentment towards those who harmed her.
Faisal Qureshi is surely the star of Muqaddar. The way he carried the fierce role from the beginning to the end has only amplified his image as one of the most bankable stars of our industry. Every scene, be it him unveiling his romantic side to his wife or showing his ugly mindset, was carried with sheer power and grace. The hero has been a scene-stealer throughout.
Madiha Imam has been riding high this year. She is already grabbing eyeballs with Ek Jhooti Love Story and earlier sought the spotlight with Dushman e Jaan. Muqaddar turned out to be yet another feather in the cap as she matched her chemistry with a dynamic actor like Faisal with a grand performance throughout. From a happy-go-lucky university student to a career-orient woman, an encaged wife to a soft-hearted companion; Madiha made us all love her avatar.
Ali Ansari's performance in Muqaddar too has been one of his best this year. He coordinated his performance level with that of Faisal Qureshi and Madiha, delivering power-packed scenes. We equally adored his sweet chemistry with Madiha at the beginning of the drama. Perhaps this is one of the reasons we wanted him and our heroine to live happily ever after together in the story. The supporting cast featuring Haroon Shahid, Sabeena Farooq, and Ayesha Gul too gave their best, acing their characters to the finest.
The entire team of Muqaddar deserves applause for pulling off a drama so strong and even leading us to its end in different phases. Otherwise, the last episodes are often rushed in dramas.