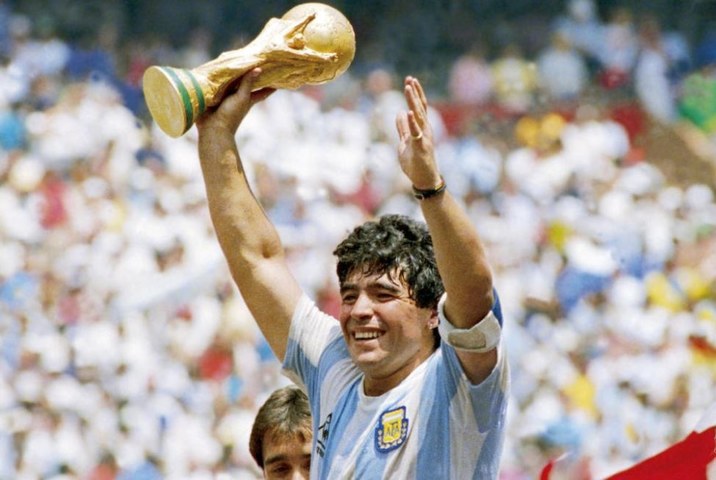 The death of legendary football star, Diego Maradona, is mourned across the world by celebrities, fans and family.

Diego Maradona passed away after a heart attack on Wednesday, the 25th of November, at the age of 60, leaving people shocked and heartbroken. Known as the man who captained Argentina to victory in the 1986 World Cup, Maradona is a name and personality known across the globe.
With a wake held at the Presidential Palace in Buenos Aires, one of football's greatest, awarded the FIFA Player of the 20th Century accolade, Maradona leaves behind an incomparable legacy.
Leo Messi paid tribute to the icon, sharing condolences and a message, "A very sad day for all Argentines and football." Messi disclosed, "He has left us but he will never leave us because Diego is eternal.
National celebrities also shared their sentiments on social media, expressing the loss of such a monumental figure in history, who changed the game.
Journalists, actors, personalities alike paid homage to the late star, such as Omair Alavi, Anam Tanveer, Armeena Khan, Adnan Siddiqui, Bilal Ashraf, Ali Rehman Khan and many many more.
Stars took to social media to mourn Diego Maradona, with his name trending on the site after the news shocked the world.
'Without Diego, there is no more football', fans flood social media with tributes, sentiments and their take on the tragedy. The world bows its head in respect to the football icon, who won hearts with his unparalleled enthusiasm and caliber for the game.