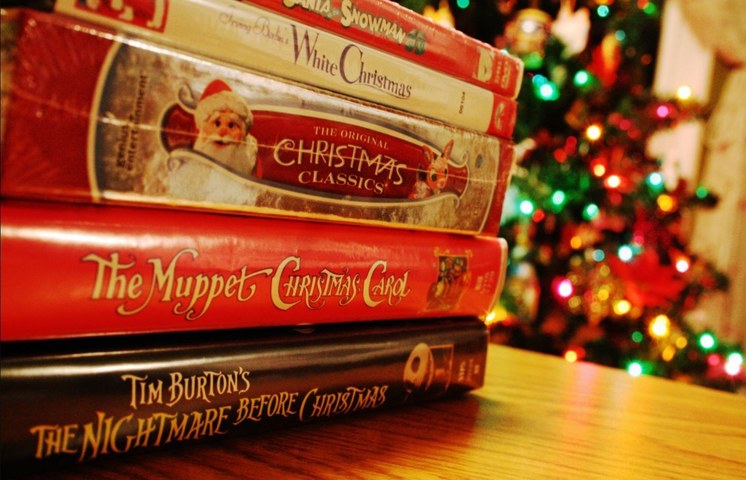 What other way than to enjoy the holiday than to binge on some contemporary Christmas classics today?

Happy Christmas and good tidings to all! Today is a special day as it marks the birthday of our forefather Quaid-e-Azam Muhammad Ali Jinnah as well as being a holiday celebrated across the globe! With a day focused on celebrating joy, good energy and kindness, we've selected a few nostalgic movies you can watch to make the most of the occasion!
Home Alone (1990)
You cannot go wrong with this classic, Home Alone is a one Kevin McCallister watch where we get to see Macaulay Culkin in his mischievous best, stirring up trouble for troublemakers and spending his Christmas holiday by himself. But, along the way he learns many life lessons about the special day, teaching us valuable things too. Apart from the sentimental elements, one doesn't tire from watching the fun slapstick comedy and going on an adventure!
The Nightmare Before Christmas (1993)
For animation fans, Tim Burton's The Nightmare Before Christmas is a thrilling adventure, which chronicles the journey of Jack Skellington from 'Halloween Town' to 'Christmas Town' and everything in between. Apart from the incredible visuals and impeccable score by Danny Elfman, the lessons learned from the film are eternal, and we get to live it alongside the characters themselves! Nearly 30 years later and the film stands as a classic!
Elf (2003)
Will Ferrell never disappoints when it comes to lighting up your mood with his comical presence and unparalleled sense of humour. Paired with Zooey Deschanel, we get to revel in the mishaps and Christmas fun straight from the North Pole as 'Buddy', the elf, comes to meet his biological father and experiences real life in New York. Elf is a definite must-watch on the Christmas Classic list as it brings modern elements to a timeless concept of holiday cheer, something the adults can truly enjoy as well!
The Grinch (2018)
Narrated by Pharrell Williams, Dr. Seuss' likable 'antagonist', The Grinch is a short but sweet story echoing a tale as old as time about the true spirit of Christmas and what it means. If you want to brighten up your mood and cozy up, this movie will do the trick. Benedict Cumberbatch's vocals as the Grinch also add an intrigue factor to the film!
The Santa Clause (1994)
Tim Allen as the next Santa Claus? What more could we ask for in this story of adventure, family, fun and the stone-cold reality he's leaving behind. By teaching people to believe in Santa, our inner-child is awakened, showing us how the only way something truly wonderful can exist is if we believe in it. The Santa Clause, pun-intended, sparred off 2 more films in its wake, making it a Christmas Classic to look out for when the season comes!
Klaus (2019)
This fairly recent animated feature is all about digging deep and getting into the true spirit of the holiday. Sergio Pablos' Klaus can be watched more than once...or twice; it details the tale of a postman deemed as a failure by his family, and made to deliver mail in a remote town in the North. The movie teaches us all about small acts of kindness and how a whole mindset can change by seeing the best in people. For a truly heartwarming experience and amazing graphics, watch this film with a bowl of popcorn on Netflix today!