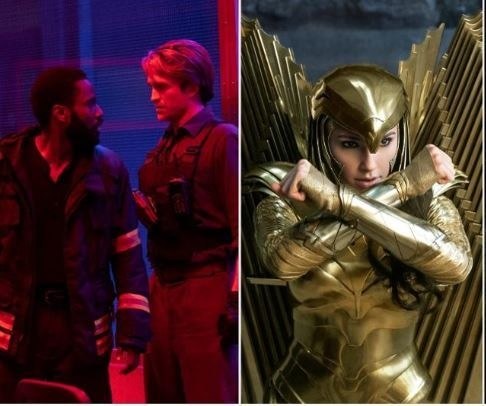 The production giant has postponed the release of 2 highly anticipated films in the midst of the global pandemic.

Dark Knight Director, Christopher Nolan's new action/thriller spy film, 'Tenet', which boasts a starry cast including names like Robert Pattinson, John David Washington, Dimple Kapadia and Michael Caine, has been postponed for release on July 31st in light of the pandemic.
The film was previously scheduled for a July 17th release before the pushback. An interesting observation, Nolan's hit 'Inception' would have been having it's decade anniversary on the debut of $200 million production, 'Tenet', before the latter was shifted back.
The Chairman of Warner Bros. Picture Group, Toby Emmerich, commented on the delayed release,
"We're especially thrilled, in this complex and rapidly changing environment, to be bringing Christopher Nolan's Tenet, a global tentpole of jaw-dropping size, scope, and scale, to theaters around the world on July 31,"
As fans await the complex thriller film by the acclaimed Director, it will be a long time since audience members will have had an on screen experience due to the coronavirus outbreak. Mr. Emmerich also announced that the company would be partnering with exhibitors to invite audiences around the world to the re-release of Nolan's box office hit, Inception, in honour of it's 10 year anniversary.
Warner Bros. has also confirmed the second pushback date for 'Wonder Woman 1984'. Initially scheduled for a June release, the motion picture was then announced to have been set to open on August 15th, and has now been pushed back further to October 2nd of this year; fans are excited to finally see what happens next in DC's Wonder Woman franchise, patiently awaiting the release of the second film in the saga.
Due to the global pandemic and outbreak of Covid-19 cases, productions have been halted and postponed in the process, to uphold all safety regulations efficiently. Production houses have pushed back the release of several films, including 2 films from Warner Bros. mentioned above.
The novel coronavirus has put a worldwide stop to any thought, let alone film release for the better part of the year. People have been in quarantine for roughly 4 months, as Toby Emmerich stated, "It's been longer than any of us could've imagined since we've seen a movie on the big screen,"