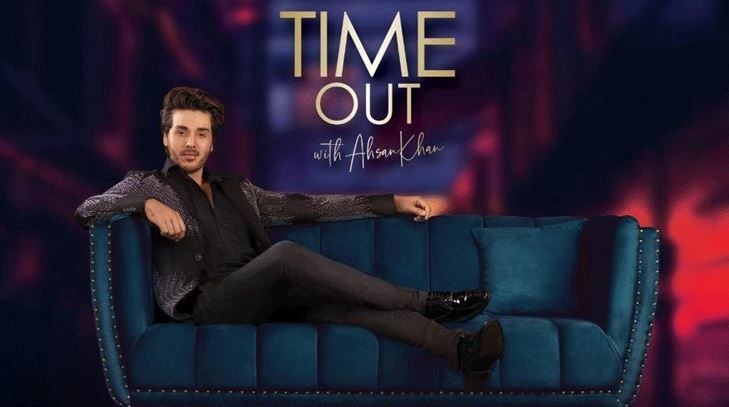 After the highly awaited airing of 'Time Out' with Ahsan Khan, here are 7 things we can take away from the pilot episode!

After watching him on Bol Nights, fans could not wait for the airing of Ahsan Khan's new year surprise, Time Out which is on every Saturday at 9pm on Express TV.
Talking about current affairs in Pakistan, celebrity news, entertainment, games, laughter, you name it - the show previews alone have revealed all the excitement that is yet to come! Here are 7 reasons we've chosen which make the show one to watch!
The Brilliant Host - Ahsan Khan
Only Ahsan Khan's effortless charisma can keep the audience hooked to the screen. The Qayamat star not only engages the audience with his dynamic personality, but he also makes guests on the show, including his colleagues from the industry feel at ease, making it all the more enjoyable for the viewer to relate, and have fun!
Our Favourite Celebrity Duos
Be it Humayun Saeed and Fahad Mustafa, Iqra Aziz and Yasir Hussain, Aijaz Aslam and Faysal Qureshi, or Sunita Marshall and Hassan Ahmed, Ahsan Khan has all our favourite celebrity duos lined up, and ready to participate in all the fun activities Time Out has to offer. In the pilot we get to view the Bandhay Aik Dor Se actor interacting with all the celebrities in all sorts of activities never seen before in Pakistan!
The Menu
Yes, there will be food, we've seen the promos and we've seen Humayun Saeed, Faysal Qureshi and Momal Sheikh not being able to handle the spice on Time Out whereas Fahad Mustafa seems to excel at this game. In addition to eating a few snacks, celebrities will be participating in cooking challenges as well, such as Iqra Aziz, Ayeza Khan and Danish Taimoor, with a few secrets being revealed in the kitchen!
It's Modern
Perfect for 2021, we get to enjoy a fully fledged modern show, akin to contemporary society. This year, Pakistan will be introduced to a modish take on the conventional shows we are used to, by spicing things up a bit with a lot of games and surprises! Of course, none other than Ahsan Khan can kickstart this movement into the new year. What helps is the industrial loft inspired set as well which mirrors the 21st century look!
Furry Friends
What better way to unwind at home than watching celebrities struggle with challenges in Time Out? Other than the general knowledge questions, our guests will have to face their fears when it comes to...holding bunnies! Try to contain your excitement when our furry friends come on set!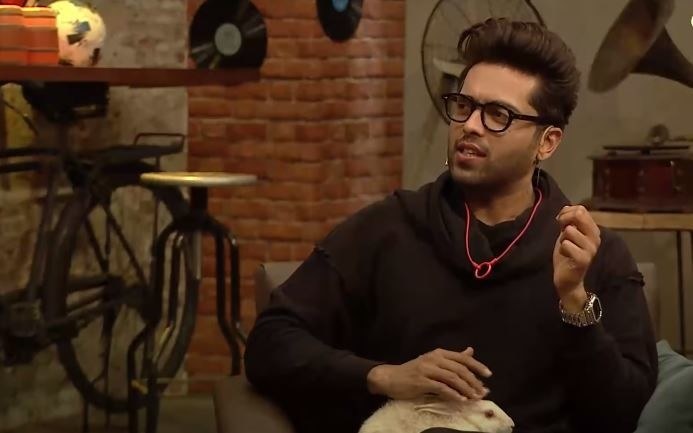 The Song
The song is one to make us get our groove on, with the dance to go with it! Seeing Ahsan's behind the scenes glimpse at what it took to make the song, it has truly paid off, giving us a beat to move to while we enjoy the show!