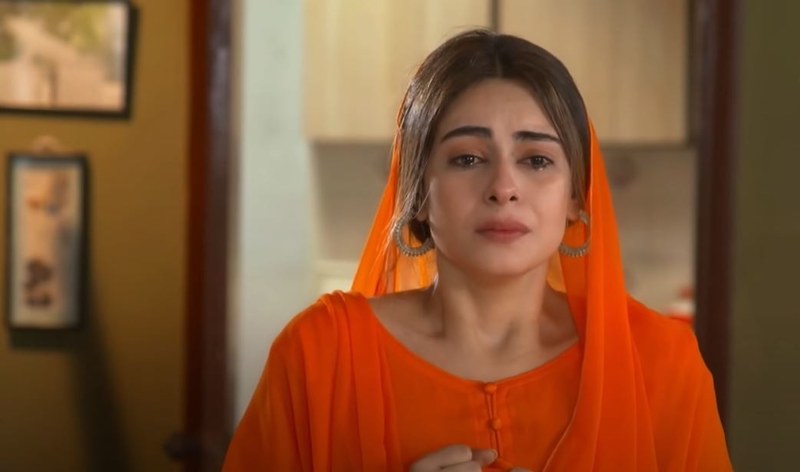 Drama serial 'Qayamat' has set the stakes high with it's gripping narrative and powerful performances.

GEO TV's Qayamat has been trending and for the right reasons, with episodes 2 & 3 causing quite the stir with their engaging plot-twists leading up to what is to come in episode 4!
Not only is there a stellar cast including Ahsan Khan, Amar Khan, Neelam Muneer, Haroon Shahid, Shabbir Jan, Noor-ul-Hasan, Kinza Malik to name a few, but the invigorating performances in Ali Faizan's directorial have the audience waiting with bated breath to see what is to come, with the next episode's teaser showing a union that will take place which nobody wanted.
Plot
The last 2 episodes of Qayamat have intensified the action with Rashid (Ahsan Khan) having his rishta decided against his will, and Amar Khan's Samra complying. Mukhtar Sahab, played by Shabbir Jan, seems to not be used to hearing the word 'no', even if it's from his own family members, as we see him bullying his brother's and therefore, setting his less than reputable son's baat pakki with the naïve and unsuspecting Samra. In addition to this, Saad (Haris Waheed) is left distraught and heartbroken while Sana Fakhar, who is playing Rashid's current flame is left speechless, as indicated by episode 4's teaser.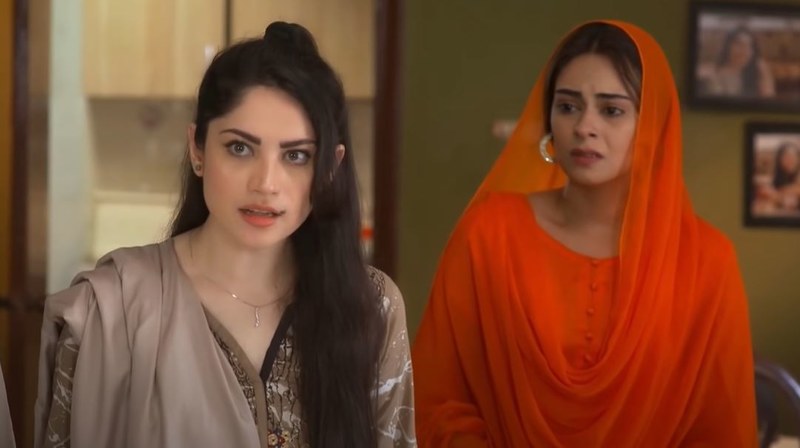 Samra the Dutiful Daughter
Amar Khan executes the role of the obedient daughter with meticulous authenticity that the audience immediately understands why she sacrifices herself so willingly to save her parents from any embarrassment or 'bad blood' with the powerful Mukhtar Sahab, who knows the control he has over his 'less affluent' family. Despite her desire to marry Saad and vice versa, Samra throws herself between the two parties and accepts the rishta with Rashid, unbeknownst to him. However, we do admire Ifrah's strong character as she speaks up to Mukhtar uncle for mistreating her family. Neelam Muneer's strong dialogue delivery does the job as she defends her older sister and father with her fiery disposition, painting a complete contrast to Samra's quiet and reserved nature.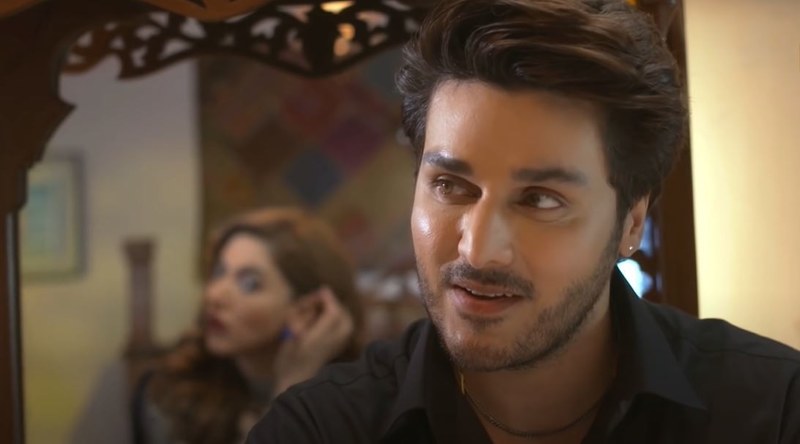 Rashid's Revelation
Ahsan Khan's thrilling performance as 'Rashid' truly has the viewer shocked with his doomed love story with 'Pari' about to go awry as his marriage to Samra has been fixed, something which he openly objects to despite the conversation we see him having with his friends earlier in episode 2. Although Rashid seems to be entertaining thoughts about his ongoing fling with Pari, these will soon be cast aside when his new bride arrives, taking both him and Samra's family by surprise, as they are yet to be made aware of his true intentions and nature.
What's Next for the Ill-Fated Pair?
As we see the Haroon Shahid's entrance into the story, we can expect a lot more action to come in Sarwat Nazeer's penned masterpiece as preparations are being set up for this arranged union with his older brother and cousin, who he finds out agreed to it out of obligation. What we can expect next from Qayamat so far is even more thrill and emotions as the audience mourns Samra's foreshadowed misery as she lets go of her potential love story with Saad for her family.