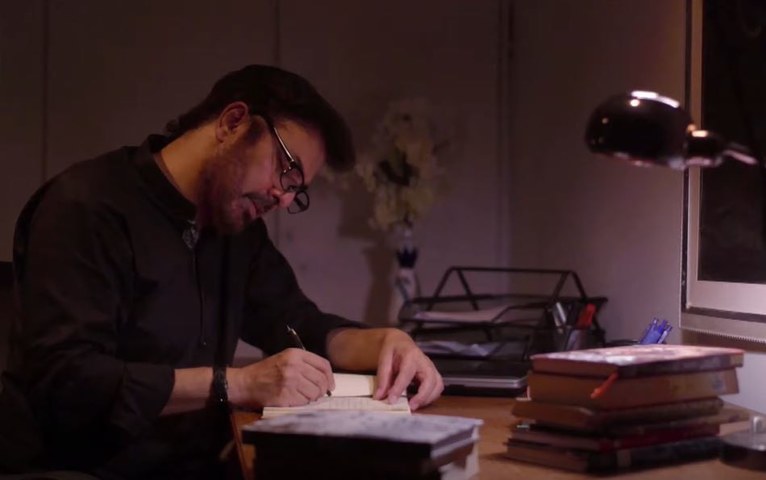 'Dunk' has left viewers shocked after its latest episode!

ARY Digital's Dunk had jaws dropping with the end of its latest episode, with a scene that left the audience utterly shocked and heart-broken! The serious topic of sexual harassment and the consequences that are a result of it have been portrayed efficiently in this intriguing and mysterious tale!
Produced by Fahad Mustafa and Dr. Ali Kazmi, penned down by Mohsin Ali and brilliantly directed by Badar Mehmood this play has gained a spot on our must-watch list every week! Dunk boasts of an ensemble cast featuring, Nauman Ijaz, Bilal Abbas, Sana Javed in the leads while supported by equally brilliant actors such as Yasra Rizvi, Fahad Sheikh, and Salma Abbas, among others.
The Plot
After various mysteries were disclosed during the last few episodes, the audiences are now aware of the involvement of Haider (Bilal Abbas) in Amal's (Sana Javed) case against Professor Humayun (Nauman Ijaz). Due to sending explicit video messages to his teacher Ms. Anjum, Haider's father has been called by the Vice Chancellor of the University and he then signs a written confession and apologizes to his professor. She decides to forgive him, leaving Professor Humayun to defend himself, her decision has now weakened his case by a great extent. While on the other hand, Amal and Haider's wedding festivities begin with a bang.
The Professor is disturbed with a million things going on in his mind and is unable to defend himself against the inquiry committee, he then asks his wife Saira (Yasra Rizvi) to leave home with their daughter just as long as the committee passes a judgement. Come nightfall, their little girl, Ghana misses her dad and wants to speak to him, Saira senses something has gone awry when he doesn't answer her calls and rushes home. Upon reaching home, they find Humayun lying dead after committing suicide, the episode ends on this horrifying note.
The Good
The scenes where we see Professor Humayun as a doting, loving father are extremely heart-felt, Nauman Ijaz's expressions, his mannerisms and just how he feels helpless made us feel a heart-ache like no other. An actor par excellence, Nauman Ijaz definitely stole the limelight in the scene with Bilal Abbas where he meets him in the university and tells him indirectly how his actions destroyed his daughter.
Bilal Abbas plays the short tempered Haider and we love how we have developed a love-hate relationship with him through Dunk, the way he cares for his fiancée Amal and is standing against all odds for her makes us fall in love with him. However, scenes with the Professor especially when he assaults him at his house and tells his daughter Ghana, "Your dad is a bad man!" reminded us of the Bilal Abbas from Cheekh, the one we truly hated down to his core. What a brilliant performer where the audience cannot help but love him as a 'baddie' too!
Sana Javed has us pleasantly surprised by the role she is playing in Dunk, after Ruswai. This is another play where she has played someone who has been sexually harassed. However, this doe-eyed beauty seems to be playing the antagonist in Dunk. Her scenes with the professor where she is seen in a negative role were a treat to watch, her facial expressions and her sly smile gave us the creeps! Sana owned those scenes like a boss. We can't wait to see what her role has in store for us in the coming episodes.
Yasra Rizvi's dialogue delivery and her actions are what make her the underdog of Dunk. She shows us what a natural actor she is. Her dialogue, "Aap jeet bhi jaey, the damage is irreversible" made us feel the helplessness that the actual victims and their families must have experienced.
The Bad
The drama has been centered around sexual harassment, it would have been amazing to see a script where the typical saas-bahu and in-laws' politics were not included. Haider's mother blaming Amal's mother for her upbringing, while Haider's father blames his wife for their son's upbringing is also something our dramas must stop showing. University going students are adults and calling out their mothers for their actions makes completely no sense at all!
What's Next?
We are anxious to see how the story unfolds further, after Professor Humayun's death we definitely have unanswered questions. Watch the next episode to find out!