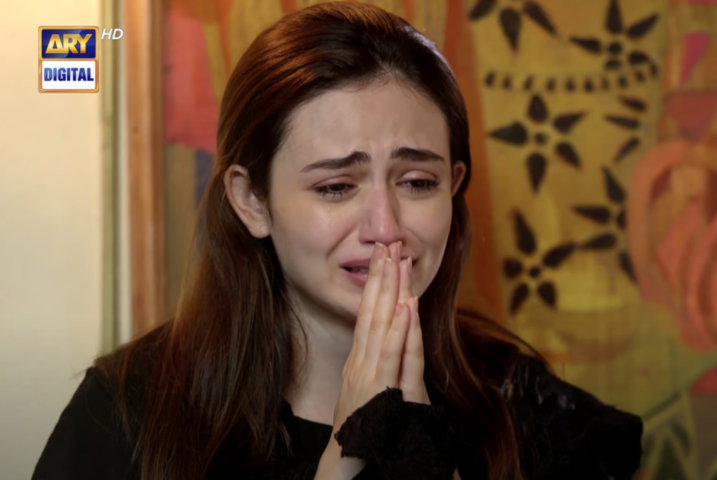 The mega episode belonged to veteran actors, besides the two main leads!

Some dramas come and go without making an impact, and some make a lasting impact with their first episode, and carry it till the end. Big Bang Entertainment's Dunk belonged to the latter category as it aired, it created a buzz and ended with a bang. Kudos to the writer Mohsin Ali, director Badar Mehmood, and producers Fahad Mustafa and Dr. Ali Kazmi for highlighting a social evil in our society and then taking it head-on, with full force.
Those who had issues with Dunk need to understand that it was a drama, not a biopic where everything should have been as per some real-life incident. Yes, it was based on one such incident where a young professor took his own life after being falsely accused of sexual harassment, and such incidents happen in our society. Even celebrities like renowned actor Usman Mukhtar faced harassment from a female colleague, and if that can happen in the real world, so can what was shown in this drama.
The grand finale continued from the penultimate episode, where Haider (Bilal Abbas) had 'kidnapped' Amal (Sana Javed), and returned her after recording her confession secretly. It was that confession that broke the spirit of her father (Saife Hasan), for Haider told him the truth, with proof. It was from that moment that Amal's downfall started, and one has to watch the drama to understand how her world unfolded in front of her, due to her habitual lying.
Yes, the too-goody-goody ending was hard to digest but it was well-earned, for each and every character in the drama went through a lot of emotions over the period of time. The final episode featured strong performances from Saife Hasan, Salma Hasan, and Shahood Alvi who used all their experience to deliver the punch that was required to take Dunk to the next level. The scene where all is revealed in front of first Saife Hasan and later Salma Hasan was made memorable because both the actors lived their characters, not played them. Shahood Alvi stood tall in the apology sequence, where first his head was bowed down, and by the end it was back to where it belonged, filled with pride.
The courtroom scenes could have had more confrontation, but the final confrontation featuring a mother and a daughter helped the drama big time. It was an entertaining way to conclude the proceedings, following by an intelligent flashback where the culprit accepted her wrongdoings and was sent to jail. However, it would have been better had the audio and video recording would have been kept for the grand finale, creating more suspense.
And something about the three central characters of the play – Haider, Amal, and Humayun. Bilal Abbas's Haider began the serial as someone who stood by Sana Javed's Amal, but with the passage of time, their roles reversed. He understood that she was the culprit and chose to distance him from herself, but with Sana Javed on top of her game, it was hard to keep her away. Her scene with Professor Humayun (Naumaan Ijaz) where she scared him to death before going out and claiming 'harassment' set the tone of the play, while her final scene where she breaks down in court ends everyone's misery.
As for Naumaan Ijaz, he was brilliant in his limited appearance, but his presence was there from the first scene to the last. The rest of the cast didn't have much to do in the grand finale, but their support was invaluable, leading to an epic conclusion. Be it Fahad Sheikh's reserved Safeer, Yasra Rizvi's hopeful Saira, Azikeh Daniel's ideal wife, and Rashid Farooqi and Sameena Nazir's well-prepared lawyers, they all played their part well and helped in making Dunk go down in history as one of those plays that showed the other side of harassment, not the one that we are always ready to believe.