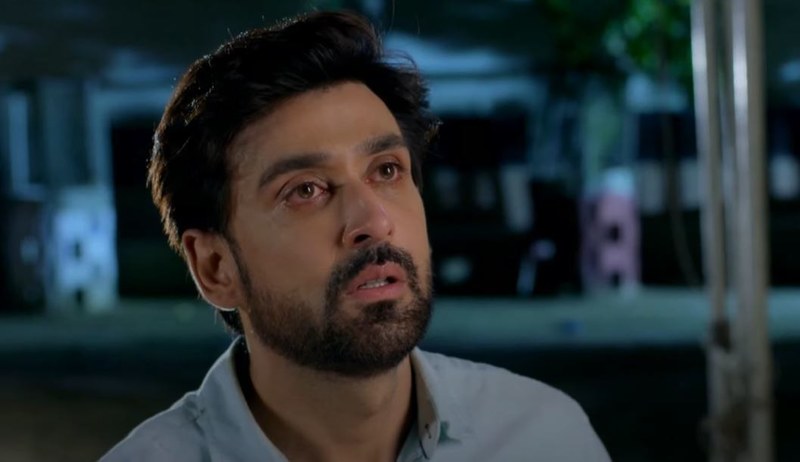 'Saraab' takes it up a notch with back-to-back explosive episodes!

Sami Khan and Sonya Hussyn starrer Saraab is rapidly nearing its climax and the last two episodes of have been nothing short of an emotional rollercoaster. The battle that Hoorain is fighting against schizophrenia coupled with her jealous, conniving sister Namal, has made this a thrilling a watch!
The Story So Far
We last saw Hoorain (Sonya Hussyn) having a breakdown which led her condition to deteriorate severely. Finally her father realises how unfair he has been to his daughter and upon Asfandyar's father's insistence visits her. He meets a completely different Hoor and cannot bear her harsh allegations causing him to have a heart attack. While the rest of the family is in the hospital, Namal (Nazish Jehangir) continues brainwashing and playing with Hoor's unstable condition and is successful at riling her up even further. Hoor believes everyone is trying to kill her and tries to hit Asfandyar (Sami Khan) with a glass bottle over his head. Asfandyar loses hope after seeing Hoor's behaviour and confides in his family about the treatment process the doctor had advised for Hoor. Asfandyar's father decides it is time to admit Hoor in the hospital where she would be better cared for and treated for her illness. Asfandyar is hit with memories of a palmist who had once told him about his wife dying due to an illness and shudders at the thought of being separated from the love of his life.
The Good!
Saraab has been a thriller since its first episode, all along the way there hasn't been a moment where we've been ready for the unexpected twists and turns that the drama has brought. This is what has kept the play a treat to watch, unlike other dramas we are not able to 'guess' what will be happening next.
Sonya Hussyn steals the limelight during these two episodes, every scene she is in has sent a chill down our spine. The scenes where she haphazardly chops off her hair and where she confronts her father over her life-long insecurities were jaw-droppingly awesome. The last scene where she is seen begging everyone not to let the medical team take her away would bring anyone to tears. Seeing her desperate cry for help was heart-wrenching.
Sami Khan's helplessness during Hoor's breakdowns make us feel sorry for him, he portrays the difficult position he is in effortlessly. His plight is shown through his emotions and expressions, he tells it all without uttering a single word.
Nazish Jehangir acting as the 'baddie' has definitely aced her role to such an extent that we tend to hate the two-faced Namal with all our might!
The scenes have been executed brilliantly, kudos to the team behind Saraab for shining light on a topic that is often side-lined in our society.
The Bad
While Saraab is doing extremely well on the Asfandyar-Hoorain front, the addition of Warda's inlaws and their thirst for vengeance against her family just seems pointless and petty especially while her father is in hospital they seem to be adamant on asking for Namal's hand in marriage. While the rest of the drama keeps you wanting more, this side track wanted us to fast forward to get to the good parts ASAP.
What's Next?
With Hoorain in the hospital, will Namal try her best to try and get closer to Asfandyar? Watch the next episode to find out!