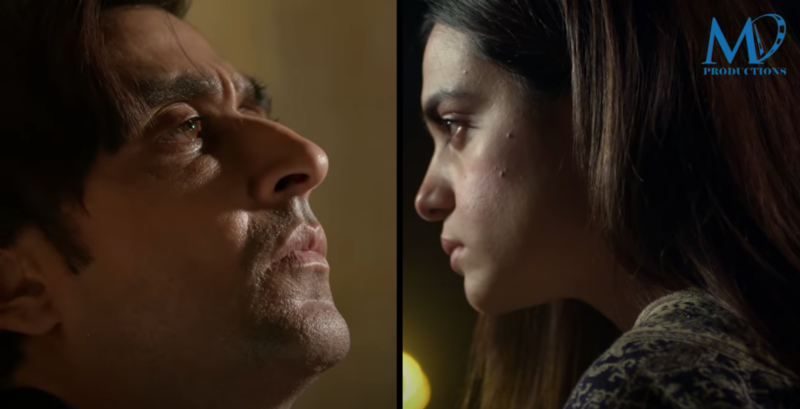 Dulhan's finale was not one that we expected!

Hum TV's Drama Dulhan came to a dramatic end, the play began with power-packed episodes in the beginning and had an unimaginable twist right at the start which immediately caught every viewers' attention. The story then had its ups and downs but it gained momentum as the show was reaching its climax. Action packed sequenes between Sami Khan and Faizan Khwaja left the audiences guessing on what would be Shahmeer's fate. Dulhan's twists were highly unpredictable as ever making the play a treat to watch!
The Finale Was Totally Unexpected!
For those who were rooting for the dapper hero Mikaal (Sami Khan) can surely take a sigh of relief as he did not get injured when he and Shahmeer (Faizan Khwaja) fought for the pistol. However, Shahmeer's fate was not as rosy and the doctors pronounced him dead soon after. Mikaal was taken in by the police and his mother began meeting with the lawyer to help set him free. Amal (Sumbul Iqbal) was asked by her friend Farnaz (Sonia Nazir) and her mother-in-law to forgive Mikaal and accept his apology in the court of law, it definitely seemed like she would forgive him, as her mother also nodded approval for the same.
However, it was shocking to find out that Mikaal was sentenced to three years in jail even though they ruled his murder to Shahmeer as self-defence. It was only in the end that the judge announced Mikaal was not forgiven by Amal as she did not accept his apology plea. It was not a simple happy ending where everyone lived happily ever after.
The heartbreaking scenes between Mikaal and his mother surely brought tears to our eyes. One could feel the pain his mother felt for losing her only son for three years as she yanked at his handcuffs and hugged him one last time.
On the other hand, Amal's sister Naushaba (Laiba Khan) was still missing from home and had started living on the streets, another street woman advised her to go back home and she returned; from her cunning self, she changed into a person who regretted her past mistakes and apologised for her behaviour and wrongdoings.
Did Mikaal and Amal have a happy ending?
Sami Khan and Sumbul Iqbal acted brilliantly, where we couldn't help but feel sorry for Mikaal as he was sent to jail and seeing Amal stand up for herself was also a treat to watch! From the scared, restless Amal the play saw her transform towards the climax as a composed, brave fighter for her rights. In the end, Mikaal wrote Amal letters from the jail and she finally replied saying she waits for the day she can completely forgive him for his sins but she will remain his 'Dulhan'.
Both actors matched each other's impeccable performances equally and we can't wait to see the duo work together on a project again!
What became of Annie's fate?
The drama Dulhan had the gorgeous Mashal Khan playing Annie, she was Mikaal's cousin and had always been in love with him. She was not aware of the game played by Mikaal and her brother Shahmeer, she married Mikaal even after Amal had spoken about her marriage to Mikaal, even though she tried her best to find out the truth she was too late. After her brother died at the hands of Mikaal she decided to take a divorce from him, the finale didn't show Mashal Khan much and we wished this was not the case!
Dulhan Sends Out a Deep Message to its Viewers!
The story that began with a bet between two friends, Mikaal and Shameer, ended up with taking one's life, robbing old parents of their son and causing another to spend three years of his life behind bars. Dulhan sent out a deep message to the youth about the women in their lives and how important it is to treat them equally instead of a possession they could easily own.
The play did not have a happy ending where everything turns out just perfect in the end, Amal did not forgive Mikaal for the crime he committed towards her and thus, he was sent to jail for 3 years for it. This was much needed to show the viewers' how every action has its consequence, playing with a woman's life and then simply saying sorry will not let you get away with it.
Kudos to the Team Behind Dulhan!
Kudos to the drama writer Adeel Razzaq and director Adeel Siddiqui for keeping the drama in the fast gear so that the audience stays connected, the characters looked fresh and the story didn't go stale at any point.