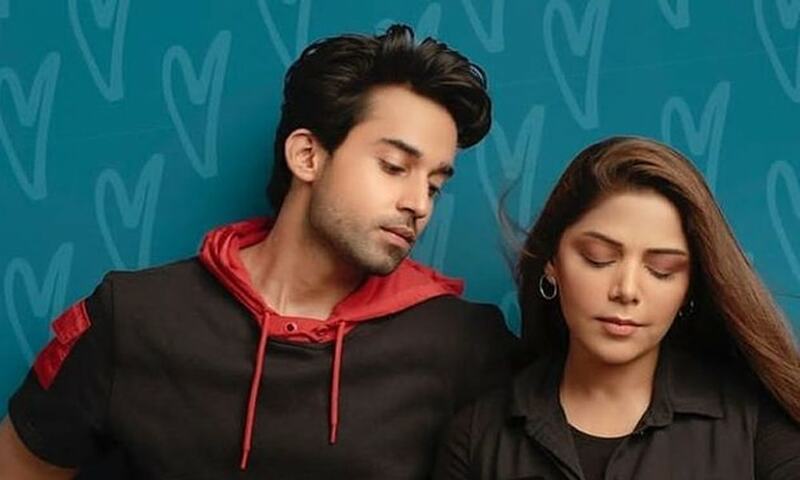 The drama aims to build a narrative around, child marriage, and the lives of widowed women

With its promos creating all the right noise, Dobara finally hit our screens with an interesting warm-up episode.
Starring Hadiqa Kiani, Bilal Abbas, Nauman Ijaz, Shabbir Jan, Javaid Sheikh, Sakeena Summo, Zoya Nasir, and Usama Khan; the drama is written by Sarwat Nazir of Pardes fame and directed by Danish Nawaz. The story is surely different and is not your typical drama. However, we noticed that the performances of a few cast members were weak....
The first episode welcomed us into the complicated lives of all the characters involved in the saga and made us realize that it aims to build a narrative around, child marriage, the lives of widowed women, and stereotypes revolving around this societal issue. Let's do a quick review of Dobara's first episode and what we liked and disliked about the drama so far.
The tale of Mehru and Mahi
The story begins on a tragic note with a widowed Mehru (Hadiqa Kiani) reminiscing her past as her husband Hidayatullah's (Nauman Aijaz) burial is about to happen. She looks dejected, crushed but is not exactly mourning. Wondering why?
From Mehru's flashbacks, we can safely conclude that she has led a life of imprisonment, where she might have gotten all the love and ease of life but at the cost of her voice being suppressed. Hence, it appears as if she sees her partner's death as a sign of breaking free from the shackles of submission. After all, she was forced to marry her elderly cousin Hidyatullah and led a life as per his rules.
We also notice that her behavior at her husband's death irks the mourners. They don't like the idea that she didn't cry, didn't cover her head, or the fact that her hair was spread open. They thought she has lost her mind and openly criticized her when she tried to play with a child as the rest prayed for the deceased.
On the other hand, we are introduced to the young, unscrupulous, and reckless; Mahir (Bilal Abbas) whose life seems a failure, owing to his parent's divorce.
He is neither welcomed at his mother's house, where his stepfather loathes his presence nor is accepted by his stepmother and is treated as an outsider in his own home.
But Mahir is bold and doesn't care about the consequences of his actions. He steals from his stepfather and dares to respond back to her stepmother's taunts. He also has a girlfriend Mehreen (Zoya Nasir) and the duo enjoys cute chemistry. However, she also warns him to get serious in life or he will lose her for sure.
How his life will intertwine with that of Mehru? We are yet to find out.
The episode ends with Mehru arguing with Hidyatullah's sister (Sakina Samo) over why she expects her to stop her life if her brother has passed away. This made us realize how our leading lady will have a tough time fighting unsupportive people around and deal with stigmas revolving around widows in our society.
Empowering storyline but weak performances
Don't get us wrong. We loved Hadiqa's portrayal of Mehru. Ever since Raqeeb Se, she has proved that she is as good of an actress as she is a singer. Bilal Abbas has made us fall in love with him all over again with yet another diverse avatar of Mahir.
What surprised us were some of the weak performances given by actors like Nabeel Zuberi, Usman Khan, and Sakina Sammo. The acting appears bland, lacking a powerful punch and the expected pizzaz.
However, we are in awe of the storyline of Dobara. It is based on a matter less talked about and seems to be dealt with very smartly in the story. We are super eager to watch Hadiqa and Bilal in one frame. Let's see how their fates unite in the drama.