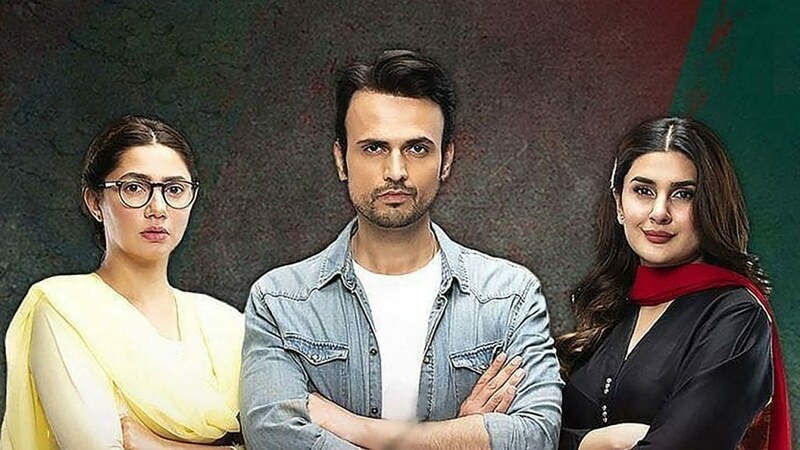 This is just the start of the downward spiral that has gripped Mehreen's life.

Hum Kahan Kay Sachay Thay finally made some progress in its plot!
The past episodes seem slow with little or no major developments. However, the story paced swiftly this week and the promo for the next episode even shows major developments coming soon in the story.
Let's do a quick review of what has happened so far in the drama and what might happen next in Mehreen and Aswad's not-much-of-a-love story.
An Unhappy Union We All Saw Coming
With Aswad smartly sabotaging Mehreen and Saffan's engagement, he has made our heroine helpless and abandoned all over again.
She knows well what her cousin is up to and just has revenge on his mind. So much so, she even exposes him in front of Saleha Khala (Huma Nawab) who is under the false impression that Aswad is madly In love with her.
However, this is just the start of the downward spiral that has gripped Mehreen's life. While she relies on Saffan to rescue her all over again, he too has turned his back on her. However, we strongly feel he did this to ensure he doesn't create more trouble for Mehreen, since Aswad had threatened him to stay away from her.
Nevertheless, the inevitable happens. Aswad and Mehreen get married in an intimate ceremony. Looking stunning at her Nikkah ceremony, the new bride had no idea what is in store for her and that she has married a man who is about to turn into a total psychopath.
Aswad has plans to torture her while she lives. He bars her from meeting or contacting anyone, making it clear that he will make her days hard to live. His mother confronts him, pleading with him to divorce Mehreen for she doesn't deserve such anguish. But he bitterly tells her to stay away from his marital matters.
What surprised us was that Aswad departs the city to live in America. How will he be really executing his revenge plan across the seven seas is beyond us. However, we are happy that Mehreen will not be under his constant toxicity.
But one thing is for sure- Mashal will continue to haunt Mehreen. She made her life miserable while she was alive and has made it even tougher now that she has passed away.
The promo of the next episode reveals Shabbo (Kaif Ghaznavi) confronting herself that she has committed a major sin. Will she be really revealing what happened the night Mashal died? We are curious to find out.
More Depressive Turns Coming Soon?
We took a sigh of relief finally seeing Usman Mukhtar display some potential in his performance. However, there is still no versatility in his acting. His sombreness is aptly suiting the new shade of Aswad and he is doing quite justice to it.
Mahira Khan, as usual, upped the ante this episode. The scene where she was running helplessly trying to flee from Mashal's haunting image and hunt for her inhaler touched our hearts. We cried with her and felt for her vulnerable self.
Since the beginning, Hum Kahan Kay Sachay Thay turned out to be quite a depressing story. Seems like there is a lot more we will have to witness. As per the novel, Mehreen will lose her sanity. Will that be the case in the drama as well? Let's wait and watch.