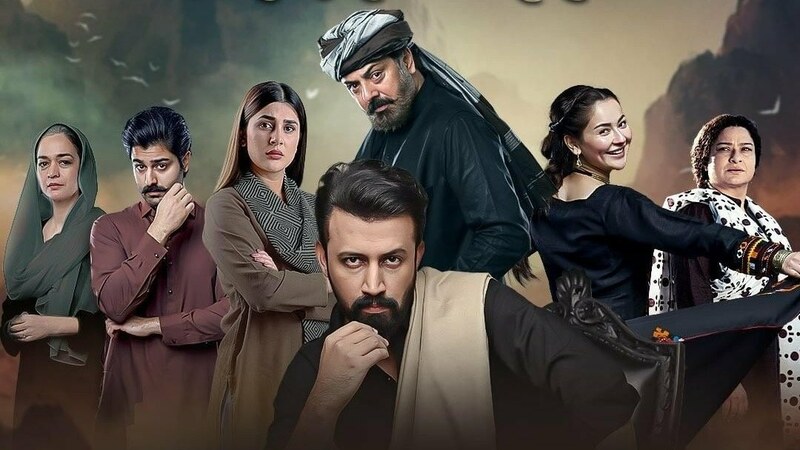 Sang e Mah has created quite the buzz with power-packed episodes one after the other, every week leaves viewers in ...

Sang e Mah has created quite the buzz with power-packed episodes one after the other, every week leaves viewers in awe with a storyline that has us waiting anxiously for Sunday to come soon. The drama serial has viewers hooked to its riveting storyline from its first episode and continues to do so. As the plot slowly unravels, we are beginning to understand the depth of each character and the story he/she is telling. From Mastan's decades old sin, to Hilmand's lost soul who wants Marjan Khan to pay for his father's death, to a broken Sheherzaad's heart-wrenching past, each one in Sang e Mah has a hidden story of their own to share.
Sang e Mah stars seasoned actors, Nauman Ejaz, Samiya Mumtaz, Sania Saeed, Omair Rana and the vivacious Hania Aamir, Kubra Khan, and new-comer Zaviyar Ejaz. The drama is grabbing eyeballs with every new episode. However, the debut of famed singer, Atif Aslam is what is drawing more people to Sang - e - Mah . Aslam is giving competition to the other actors and is acting phenomenally well as Hilmand, the lost soul whose hidden past is finally coming to light as the drama progresses on. The previous episode plotted the two brothers, Hilmand and Hikmat against each other for Gulmeena.
Every episode of Sang e Mah uncovers another secret from the past, this episode told us about the reason behind Zarsangha and Zarghoona's rift that lasted decades.
Zarghoona finally gave up on all the hate she had built up inside her and we saw a heart-felt meeting between the two sisters which was sadly shortlived, as soon as Zarghoona spoke about Gulmeena and Hikmat's marriage, the color drained from Zarsangha's face as she knew what this truly meant for her beloved Hilmand.
Kubra Khan returns back to Las Piran, a village that she seems to have left her heart with. Falling hopelessly in love with Hilmand, Sheherzade continues to uncover the real reason behind Hilmand's notorious crime of committing 'gagh' and is hoping to save Hilmand from the consequences that will follow him.
Like its blockbuster predecessor, Sang e Mar Mar, Sang e Mah is once again being helmed by the team of ace director Saifee Hassan and the Ehd-e-Wafa writer, Mustafa Afridi. The duo is magical together and has proven it time and again as they unite for various projects.