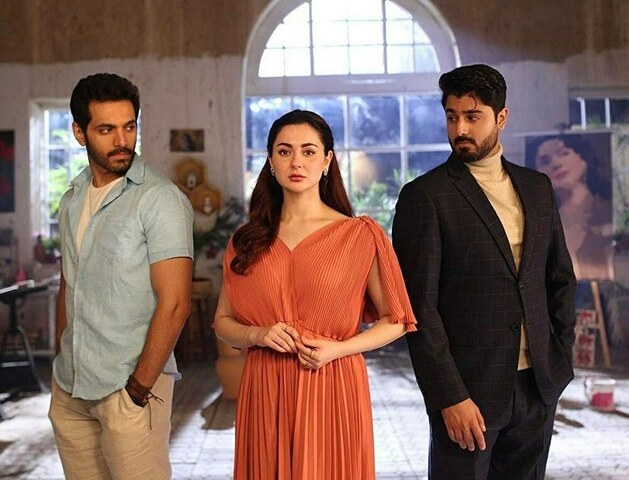 Areeb is taking no chances and arranges for his goons to kidnap Neelo in his quest for revenge against Maheer.

Every Monday at 8:00 pm, Mujhe Pyar Hua Tha, an ARY Digital Drama, is aired. Hania Amir, Wahaj Ali, and Zaviyar Noman make up the drama's leading trio, playing Maheer, Saad, and Areeb, respectively. Despite being in love with Maheer, Saad's cousin, from childhood, he has never confessed it. On the other hand, for Maheer Saad is only a cousin and best friend who she has always looked to for advice. At her cousin's wedding, Maheer met Areeb, and they fell in love. Areeb also declared his love for Maheer and asked her to marry him. Areeb's parents, especially his mother, are opposed to their only son marrying someone who is not as well-off as they are. Due to Areeb's father's demise, Areeb couldn't make it to his own wedding. Areeb's mother used this as a chance to humiliate Maheer's family by refusing to get her son married to Maheer. As a result, Maheer was eventually wed off to Saad in order to protect the family's honor.
Saad goes to Areeb's house to confront him. Instead, he meets Mrs. Beenish, who insults him with typical derogatory remarks. Due to Areeb not being home, Saad threatens them that there would be dire consequences if Areeb keeps bothering Saad's family, Areeb goes too far and hits new lows in his desire for vengeance by hiring thugs to kidnap Neelo. Fortunately, the thugs eventually release Neelo and she goes back home unharmed.
After getting back home, Neelo told her family about the incident. However, Maheer's mother sees this as a perfect opportunity to start attacking Neelo and demeaning her character. Maheer defends Neelo and pleads with her mother to stop defaming Neelo since she is sure that she is telling the truth. This act of support lessens Neelo's hatred against Maheer. Although she is no longer furious, she remains severely traumatized. However, she attempts to mend her relationship with Maheer.
Areeb approaches Faha and asks if she wants to get married to him while all of this is going on. He does, however, urge her to help him separate Saad and Maheer. Nevertheless, she shows up unannounced to Saad's office and attempts to blackmail him by saying she has private photos of Areeb and Maheer that she will release if Saad does not meet her.
After watching this episode, we are left wondering what the story's purpose is and exactly where it is going. We simply could not comprehend why Neelo so calmly sat in the car there to kidnap her without showing any resistance or displaying any fear? The entire kidnapping scene was poorly executed. Also confusing is why Faha continues to try to separate Saad and Maheer when she clearly wanted Maheer to leave Areeb's life?
Instead of stretching the plot out and making it more absurd, we believe it is best to give the audience Saad and Maheer's happy ending. Why do you guys think Faha asked Saad to meet her? Share your thoughts in the comments section.