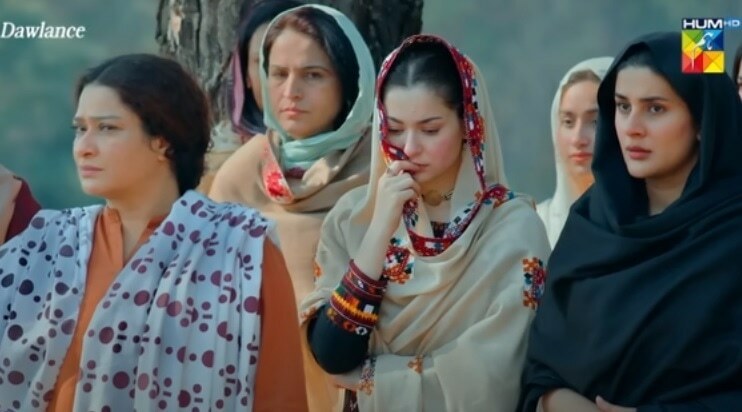 The second last episode of Sang e Mah brought with it a number of surprises and solved quite a few mysteries while...

The second last episode of Sang e Mah brought with it a number of surprises and solved quite a few mysteries while leaving us stunned and excited for the upcoming finale that is to grace our tv screens on the coming weekend! The complicated storyline has caught the audiences eye and kept viewers at the edge of their seats. From societal evils like 'Gugh' to uncovering murder mysteries, Sang-e-Mah has managed to cover it all under a riveting storyline.
Sang e Mah stars seasoned actors, Nauman Ejaz, Samiya Mumtaz, Sania Saeed, Omair Rana and the vivacious Hania Aamir, Kubra Khan, and new-comer Zaviyar Ejaz. The drama is grabbing eyeballs with every new episode. However, the debut of famed singer, Atif Aslam is what is drawing more people to Sang - e - Mah . Aslam is giving competition to the other actors and is acting phenomenally well as Hilmand, the lost soul whose hidden past is finally out in the open but his complex character still manages to surprise us even after the show is nearing its climax!
In a turn of events, the latest episode has certainly shocked us quite a bit. The movement against Gugh which was started off by Shehrezad aka Kubra Khan, finally achieved flight in this episode. After receiving Gulmeena's support who herself was a victim of this societal crime against tribal women, she decided to support Shehrezad and accompanied her to all the homes where daughters had been left abandoned due to the Gugh committed on them.
Zarghoona (Sania Saeed) was the first elder to accept their plight and allowed Gulmeena to fight for her rights. Gulmeena and Sheherzad then managed to convince the rest of the tribal folks to join their fight. The women who were suffering finally decided to speak up and join Sheherzad's cause. The final scene of the episode where Sania Saeed aka Zarghoona leads all these women into battle against the tribal 'jirgha' a council of elder men from the village was phenomenally performed. As women watching, we couldn't help but feel proud of these ladies standing up for themselves and taking matters that directly affected their lives into their own hands.
With the finale upon us, we're looking forward to what the last episode of Sang e Mah has in store for us and are excited to see how the story comes to an end.