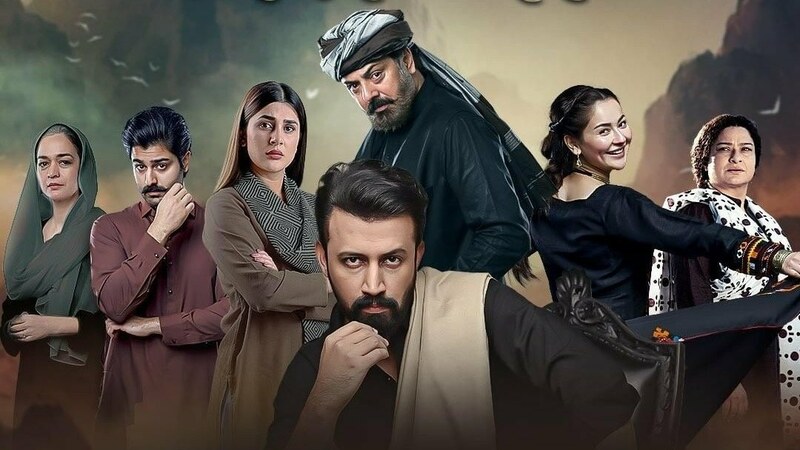 Drama enthusiasts are in awe of multi-starrer, Sang e Mah's remarkable episodes, the drama serial has hooked...

Drama enthusiasts are in awe of multi-starrer, Sang e Mah's remarkable episodes, the drama serial has hooked viewers to its riveting storyline from its first episode and continues to do so. As the plot slowly unravels, we are beginning to understand the depth of each character and the story he/she is telling. From Mastan's decades old sin and how he is paying for it till present to Sheherzaad's heart-wrenching past, each one has a story of their own to share.
Sang e Mah features the legendary actors, Nauman Ejaz, Samiya Mumtaz, Sania Saeed, Omair Rana and the younger heart-throbs, Hania Aamir, Kubra Khan, and Zaviyar Ejaz. The drama is grabbing eyeballs with every new episode. However, the debut of famed singer, Atif Aslam is what is drawing more people to Sang - e - Mah . Aslam is giving competition to the other actors and acting phenomenally well as Hilmand, the lost soul whose story we are still looking to uncover as the plot unfolds.
Like its blockbuster predecessor, Sang e Mar Mar, Sang e Mah is once again being helmed by the team of ace director Saifee Hassan and the Ehd-e-Wafa writer, Mustafa Afridi. The duo is magical together and has proven it time and again as they unite for various projects.
Hilmand and Sheherzaad Meet Again!
This episode saw a much awaited meeting between Hilmand and Sheherzaad, the intense dialogues between the two, such that we felt Hilmand could see through her soul telling her just what she needed to hear, healing her and giving her the courage to face the pain buried deep down, Kubra Khan's seemed mesmerised and in a trance while talking to Hilmand and we have to say that's exactly how we feel once Atif Aslam speaks on Sang e Mah. Kubra's heart-wrenching performance where she cries for herself and the pain she has carried for so long in her heart were sure to bring you to tears. The chemistry between the two is off the charts and we can't wait to see how their story unfolds as the drama progresses on.
Mastan Singh and the truth about his slavery to Zarghuna
In a conversation with Badam Gul, Gulmeena asks him why he has not been able to hate Mastan Singh the same way her mother does? Badam Gul revealed that the tribal councilmen 'Jirgah' had ruled Gulmeena's father's death as an accident and had ordered Mastaan Singh and his family to pay 5 lacs in compensation. However Zarghuna did not agree and wanted to avenge her husband's death, Mastaan could not forgive himself and went to Zarghuna asking her to slit his throat, she however sentenced him to serving her for life. Mastan Singh honoured his word and continues to do so till now. This piece of information from the past connected many dots and shed light on why things turned sour between Haji and Zarghuna.
What's Next?
Is Sheherzaad going to be able to convince Hilmand on apologising to the 'jirgah'? Will Gulmeena and Hikmat have a chance to be together? Keep watching Sang e Mah to find out.