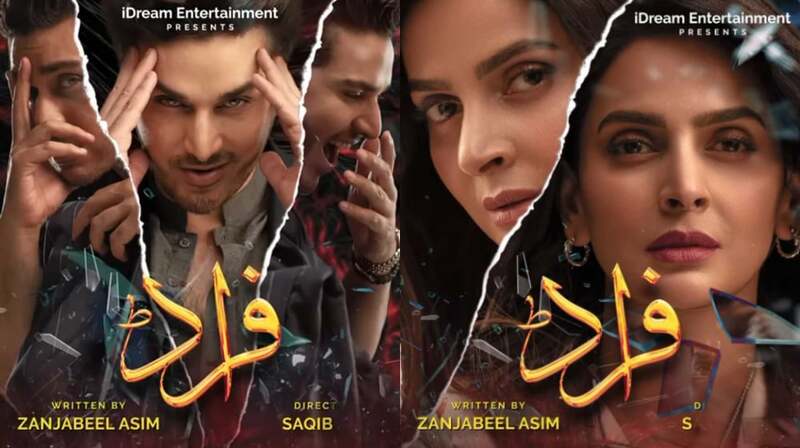 ARY Digital's Fraud has wowed the audiences since its premiere episode. Be it the leading cast or the riveting...

ARY Digital's Fraud has wowed the audiences since its premiere episode. Be it the leading cast or the riveting storyline, the drama has the town talking with excitement after each episode is aired. Starring Ahsan Khan, Saba Qamar and Mikael Zulfiqar in leading roles have made the drama worth the watch. Fraud airs every Saturday at 8 PM on ARY Digital.
Ahsan Khan plays the Desi Tinder Swindler Perfectly!
Playing the antagonist in the show, Ahsan Khan aka Tabraiz aka Shajji has nailed his character to a T and has the viewers loathing him every time he appears on screen. The versatility shown by Ahsan Khan in the drama is mind-blowing. Not only does he change his appearance with every fraudster he impersonates in the show but he also changes his way of talking too, the only thing constant is his con where he continues to fraud multiple women over and over again. His current victim is the long con he has been plotting, unlike the other times when he committed the fraud over a shoter period, he is here to stay for the long haul this time.
After getting married to Tooba (Shan's sister) he continues to play his damsel in distress act, talking about losing a major case in court where he lost all his property and assets to his paternal cousins due to a family feud.
Will Shajji's plan fail miserably once he faces off with Maya?
He has now moved into Shan's (Mikael Zulfiqar) house and has plans to take over everything through Tooba. The poor girl blindly trusts her newly wedded husband and believes she needs to support him in every way so as to cure him of his depressive behaviour. Little does she know all of it is nothing but an act.
Shajji plays the victim well and has everyone under his spell, however a sneak peek into the next episode shows us a glimpse of a major development in the plot. Maya (Saba Qamar) who has recently tied the knot with Shan (Tooba's older step-brother) also lives in the same house that Shajji is trying to get his hands on. Will the two face off each other in the next episode or will Maya chose to remain silent due to the secret she has promised to keep from Shan on her parents insistence?
We'll have to wait and watch Fraud's next episode.