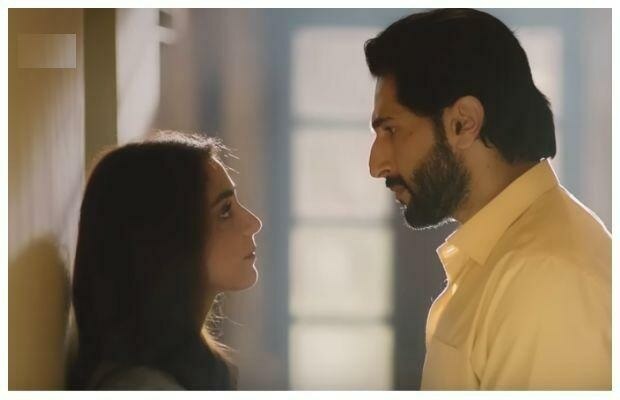 Hum TV's drama serial Yunhi's latest episode has made a special place in our hearts! Kim and Dawood's love...

Hum TV's drama serial Yunhi's latest episode has made a special place in our hearts! Kim and Dawood's love story is finally complete and we can't keep calm due to the excitement. The episode was a masterclass in romance and reminds us of reading a classic romance novel that one cannot put down. With brilliant acting and perfectly scripted dialogues and the remarkable dialogue delivery by Bilal Ashraf and Maya Ali
Kim Confesses her Love for Dawood
Yunhi is racing to its climax with each character arc coming to its completion. While Dawood and Kim have finally found their way to each other, we are absolutely thrilled that the show-makers decided to let the audiences enjoy the duo's much awaited wedded bliss in the next few episodes leading up to the finale.
Kim confessing her love for Dawood after realising she equally harboured the same feelings for him, that he had for her was the highlight of episode 26. The confession was as poetic as the drama itself is with Maya Ali slowly revealing to Dawood how she has slowly fallen in love, "Muhabbat hogae, Yunhi". For all those rooting for Kim and Dawood, this moment was magical, and what fairy-tales are made of!
Is Dada Jaan Finally Changing His Ways for the Better?
When Kim first landed right in the midst of this uber conservative family, we thought she was obnoxious, bold and did not understand the Pakistani society and mindset. Her character development throughout the show has not only been a treat to watch but has opened our eyes as viewers too.
Without Kim, Suraiya would have probably been married off to someone by force if not for Hamid, she also managed to change Dawood and his father Basharat's perceptions on various issues but most importantly, not marrying children without their wishes and a person's morality should not be judged by his/her choice of clothing.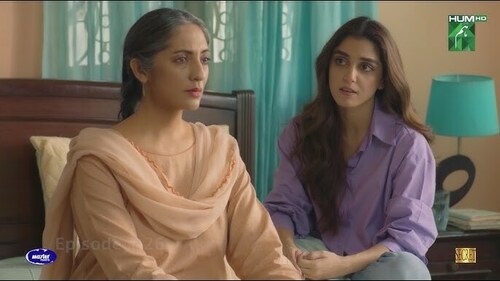 In the latest episode, Dada Jaan overhears Iqbal and Kim's conversation about Zulfi and Iqbal's eternal lovestory and how she would hate marrying Kim's father Naveed instead. Kim promises Iqbal that she would not let this happen and convinces her to get married to Zulfi as he is still waiting patiently for her. Dada Jaan overhears this and instead of doing what we expected him to do, he surprisingly calls of Iqbal's wedding with Naveed and also asks Raziya and Bisharat to not look for any suitors for Iqbal. We believe Dada Jaan has finally come around and will be heeding Kim's advice on listening to what his children want instead of always doing what he believes is good for them.
What's Next?
Will Dada Jaan talk to Zulfi about marrying Iqbal? Now that Kim and Dawood are head over heels in love with each other will Dawood be willing to move to America with Kim? Keep watching Yunhi to see how the drama unfolds further.