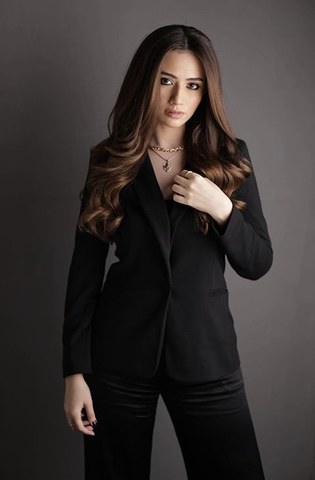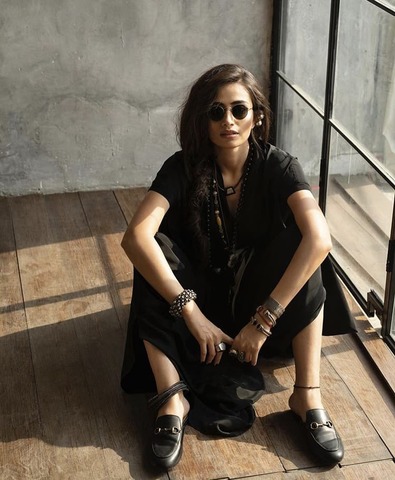 The renowned actress has taken on strong characters in pivotal roles, leaving an impact on audiences nationwide.

There is something about Sana Javed that sets her apart from all the actresses out there. At first glance, she might come off as 'a very pretty face' but there is a method to her beauty, and brains.
The bold and the beautiful actress has been taking up strong characters that are pivotal to the script and leave an impact on the audience's mind. There wouldn't have been a Pyarey Afzal without Lubna, a Zara Yaad Kar without Mahnoor, a Khaani without Sanam (Khaani) and more recently, a Darr Khuda Se without Afreen. However, the character that heralded her career to the top has undoubtedly been that of Sameera in Ruswai where she played a rape victim who survives and seeks justice, even if it meant leaving those who she thought were her family. We met the talented actress who was the driving force behind the recently-concluded play and spoke to her about her Ruswai experience, winning an award for the character and what she thinks made the role a path-breaking one for all those girls out there. Excerpts:
HIP: Sana, now that Ruswai has ended, how does it feel being part of such a huge drama that tackled a subject that was till recently considered a taboo on TV?
Sana Javed: I feel honored to play such a character that represented all those women out there who have been victims of abuse, both mentally and physically. Ruswai became their voice, represented them and took their case forward even if they couldn't do it themselves. The amount of love and respect I received from the audience has been unparalleled but my reward was the messages I received from actual survivors who termed the portrayal as both realistic and phenomenal. Some of those stories gave me goosebumps as I can't imagine what they went through but it propelled me do work even harder so that they will not be disappointed by my performance. They told me that while they didn't get justice in real life, Sameera's happy ending gave them hope and courage to face the world and if that's not a huge achievement, I don't know what is!
By depicting a rape survivor, we have shown to the world that it is no more a taboo topic and a first step in the right direction. We must start treating the culprits as the bad guys here because the survivors are victims, they need their loved ones more than they can even imagine. The topic was something that had to be shown on TV because there are a lot of people out there who could relate to the story. We wanted to show them that by staying quiet, things will not get better and that's why Sameera had to take charge, not only for herself but those who might have gone through the same process.
HIP: Did the strong-willed character affect you in any way, because from what we saw on screen, Sameera seemed to possess Sana Javed, not the other way round?
SJ: In the last year I haven't done anything except Sameera and although Darr Khuda Se and Ruswai aired at the same time, I must agree that Sameera seemed to possess me. I couldn't sleep for days which affected my health, my daily routine as well. However, due to the support of some really good people around me including my family, my friends and well-wishers I was able to come out of that phase and will be looking forward to doing something worthwhile in the coming days.
HIP: When a script is offered to you, what are the points that you consider before agreeing to it or rejecting it?
SJ: The first thing I consider is the impact of my character because if it is a minor character with no impact, it will both hurt my career and my fans. Whatever comes my way, has to be substantial otherwise there is no point in doing it. The second thing that I take into consideration is the team behind the project and the channel on which the drama will air. I have so far worked with all the major channels out there and hopefully, the trend will continue in the coming days. And finally, it is the director who would be guiding me in front of the camera because he or she would be the eventual captain of the ship. That's why my next project after Ruswai is a Big Bang Production to be directed Badar Mehmood who is one of the best directors around. Penned by Mohsin Ali, it also features Bilal Abbas in the lead, however, I am quite impressed by producers Fahad Mustafa and Dr. Ali Kazmi's way of handling things, even before the project takes off.
HIP: First it was Khaani, then Darr Khuda Se and now Ruswai, you have played strong characters on screen that have inspired a lot of people. Is there a special reason behind opting for such characters?
SJ: How can I teach the audience to do something when I haven't had the chance to go through it myself, that's the philosophy I go by when accepting strong characters. Every time I become part of a project, I try to learn something new from it so that the audience gets to learn something as well. My fans also want me to take up strong characters as well because they want me to fight for what's right, not cry on spilled milk.
HIP: Ruswai came, aired and became a sensation, so much so that you ended up bagging a Critics Award for your emotionally charged performance. Now that the play has ended, do you think it would change the way rape victims feel in this part of the world?
SJ: Change doesn't happen overnight, it comes slowly and takes over when the time is right. I feel that Ruswai might be the step in the right direction and even though it might not change the mindset of the victims, it will give them a direction. As for my performance, all I can say is that people saw Sameera on screen, not another character portrayed by Sana Javed and that's what makes me most happy. All the negativity that surrounded my health during the play is now gone and I am ready to help all those women out there who need Sameera to stand for them.
HIP: Sameera's character was an inspiration for the audience, but what about Sameera's inspiration. Tell us something about the experience of meeting the real-life Wonder Woman Mukhtaran Mai in the final episode of the play.
SJ: That was a surprise even for me when I was shooting the play since Mukhtaran Mai was the inspiration behind the movement Ruswai was part of. Both Sameera and I were elated when we did that scene last year because not only it showed that hope can do wonders, it also told all those women out there that if they stand by the truth, good things will eventually happen. I must thank the team for keeping it a secret for a full year, and that's why when the episode aired, it hit the audience like an Alfred Hitchcock twist. I am also thankful to all those who appreciated my performance, gave it a place in their headlines and termed it as one of the most important characters of the year. The project wouldn't have been possible without Naila Ansari's script, Rubina Ashraf's direction, Nadeem Baig's advice, Sanam Mehdi's guidance, and Humayun Saeed and Shahzad Nasib's trust in my abilities, besides the excellent work by my co-actors.