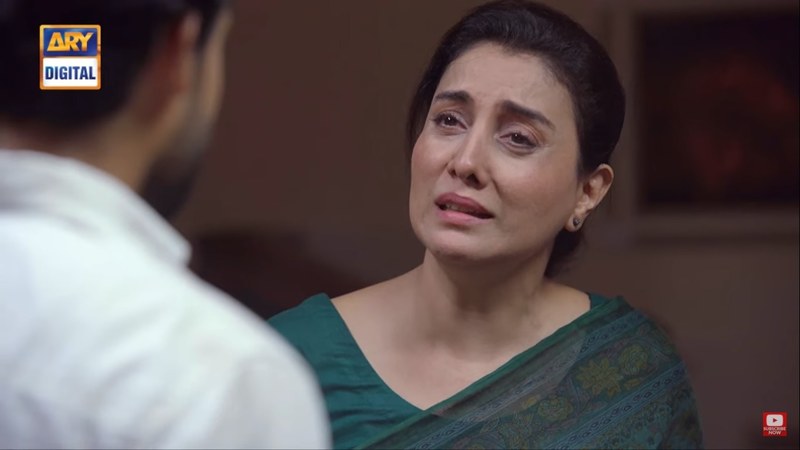 With Haider's return to rebellious ways, Dunk returns to its high standards!

Good things come to those who wait, and Dunk viewers had to wait for a long time before things got interesting again. The last few episodes seem to have taken a detour from the original story, while the change in schedule seemed to have hit the drama hard. But it came back strongly, and all it took was a mother's outburst that changed the entire dynamics of the story. On the screen, Bilal Abbas Khan's character announced that the old Haider was back, when in fact he was announcing the old Dunk, the one that kept audiences awake at night, had returned. Many believed that after Professor Humayun's suicide, the play would lose its touch, but it gained its momentum back after Haider's usually quiet mother broke her silence.
The Story – The ball is finally in the right 'court'!
The mystery behind the suicide of Professor Humayun (Naumaan Ejaz) still remains unsolved, and when his colleague Professor Anjum (Tara Mahmood) decides to involve the police, the University is left with no choice but to reopen the case. Amal (Sana Javed) mistakenly believes Haider (Bilal Abbas) is behind it, and claims that he tried to rape her, when in fact he didn't do any such thing. Kicked out of the house again, with nowhere to go, Haider lands up at his friend's house from where he is later arrested. However, the wife of the late professor (Yasra Rizvi) rescues him, for she believed in him, and also convinced Minal (Azekah Daniel) of her husband's innocence. Minal then confronts Bilal's parents as well as Amal, and tells them that Haider isn't retaliating because of his mother, and until she asks him to break the vow, he would remain silent even if it means losing the case.
Haider's mother (Laila Wasti) finally asked him to return to his rebellious ways, and fight the case with all his might. That not only charges Haider but dents the hopes of her elder son Safeer (Fahad Sheikh) and her husband Nawaz (Shahood Alvi) who stand against Haider, without knowing the truth. Amal on the other hand tells her husband that from now on, she is free to do whatever it takes to clear her name, and she will try to make Haider pay for his deeds, very clearly knowing that he had done nothing wrong at all. She also confronted the university's inquiry commission and told them that she will not be appearing in front of them, as the ball is now in 'court.'
The Good – Behind every righteous man, there is a mother who believes in him!
There are two kinds of characters in this world, those who express themselves all the time to win the battle, and those who express themselves just once but win the war. Veteran actress Laila Wasti's Saba belongs to the latter category as she made all the mothers in the world proud by standing beside her wronged son, and delivering thunderous dialogues that could have been used in a film!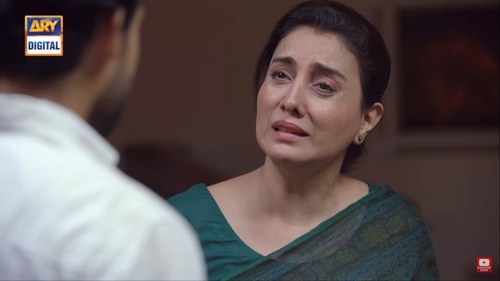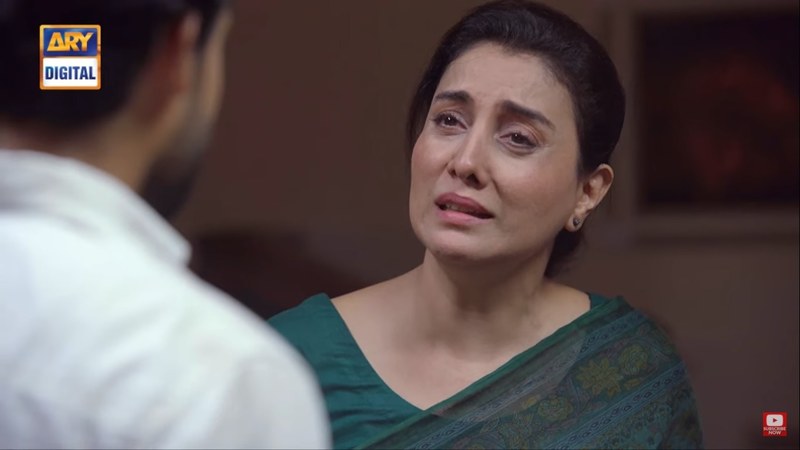 Kudos to the writer Mohsin Ali and director Badar Mahmood for the perfect execution, but no praise can do justice to the performance of the legendary Rizwan Wasti and Tahira Wasti's daughter. She may have begun the drama playing a dutiful wife, and a mother who loves the elder son more, the younger son less, but as the episodes passed, she finally understood that her younger son was being framed, just like Professor Humayun was, and that's where she snapped.
If the scene where she asked Haider to come out all guns blazing by referring to Judgment Day didn't give you goosebumps, the one where she defended him must have made you teary-eyed. Teary-eyed not because it was something dramatic, but because it was her coming of age, her finally deciding that enough is enough, and her announcement that she believes in her son, in his innocence, and stands by him no matter what.
One must also mention Azekah Daniel for her powerful performance as well, for her Minal steered Haider back towards life after he had lost the battle, momentarily. Her scenes at Haider's house and in his friend's home gave her the margin she lounged for in the earlier episodes, and elevated her from another supporting cast member to an integral part of the ensemble cast. Needless to say, Sana Javed and Bilal Abbas Khan, both were outstanding, but the last two episodes belonged to the powerful ladies of Dunk, whose combined intuition has made the audience clear their calendars for the next two Saturdays.
The Bad – Had it not been dragged in the middle, Dunk might have been a Netflix series!
It's high time that the audience is treated as educated viewers instead of the idiots they are thought to be. One must bring an end to the culture of multiple Flashbacks that is solely used to increase episodes; the lengthy scenes must be made compact and linked with the next scene instead of the camera panning to oblivion; and outdoor shots must be increased to break the monotony of room hopping! Also, too many suspecting relatives in a family is a Star-Plus thing, it should be kept away from our dramas as our viewers know that good folks exist in every family.
Why did Amal's father visit the police station when he had no business to do so, why did the police let the harassed Amal meet her alleged harasser in prison when they should have been kept apart, why was an open-door policy followed by the writer/director where anyone could enter anyone's house, apartment, bedroom, and even drawing room and how did everyone know when to visit the other person, and where despite a few people not informing others about their new address, is something only the makers can explain.
The Verdict – Dunk is on the verge of becoming 'daddy of all dramas'
With two episodes remaining, Dunk is all set to become interesting with its twists, turns and courtroom drama. Those who still believe that Amal might get scot-free should switch off the TV because the pending question is not who the culprit is, but how Amal would meet her end. Sana Javed's performance must be lauded here for she has made the very audience hate her as Amal that fell in love with her in Khaani, Darr Khuda Se and Ruswai. Even in the scenes where only her mere presence is required, she steals the spotlight with her minimal movements, be it a twitch of an eye, a jerk of her head, or placing a hand on her forehead.
Bilal Abbas Khan isn't far behind, and now that the old Haider has returned, one can expect anything from him. His character made life hell for his professor for his fiancée, and now he will make life hell for the woman who cried wolf twice, to clear his own name. With the possible entry of Rashid Farooqi as his lawyer, Dunk is all set to end on an explosive note. It started as something that followed a real-life case involving an innocent professor and a lying victim, and one hopes that the end delivers the justice that wasn't available to the real victim. If something on that line happens, Dunk could end up as Big Bang Entertainment's loudest bang yet!