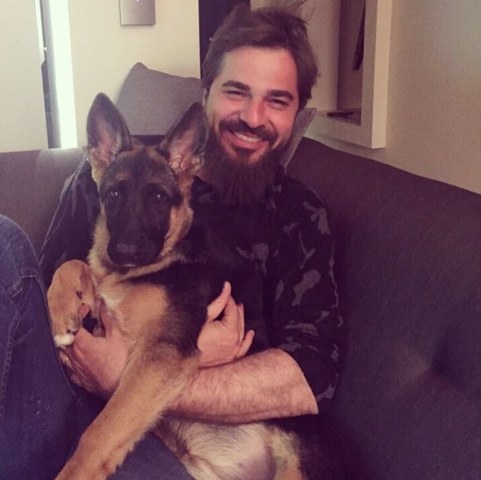 Online trolls and cyber-bullies have begun to attack the heroes of the popular TV show, our celebrities shut them down.

Ever since PTV announced the broadcast of popular Turkish Drama Diriliş: Ertuğrul on the recommendation of Prime Minister Imran Khan, all hell has broken loose on social media.
Some people have ardently welcomed the idea, given that the show will help to revive Islamic believes, history, culture, and past glory of Muslims. Meanwhile, the hate bandwagon has kick-started a campaign against the show and is protesting against the airing of foreign content on national television.
However, one thing is for sure! Diriliş: Ertuğrul has created a colossal noise in Pakistan and is attracting massive eyeballs amongst the audience.
PTV is all set to break the world record for most new subscribers in 1 month on YouTube. All thanks to the Ertugrul, the serial's YouTube channel by PTV, crossed one million subscribers.
The fandom for the Turkish drama has grown by manifolds with its episodes going viral on social media, Ertuğrul becoming the top trend on Twitter and its stars becoming an overnight sensation in Pakistan.
The "Moral Police" begins a crusade against Turkish celebrities. The craze for Resurrection: Ertugral has, however, taken an ugly turn with keyboard warriors heading towards Instagram and bashing Turkish stars for one thing or the other.
The Instagram profile of the starlet Esra Bilgiç, who plays Halima Sultan on the show, was bombarded with hate comments over her attire and photographs on her profile.
Similarly, its lead hero Engin Altan Duzyatan, who essays the role of Ertugral, is receiving flak for keeping a pet dog.
Our local stars, who have become immune to the wrath of keyboard warriors over time, took to social media to do damage control.
Armeena Rana Khan was amongst the first of the celebrities to take note of the situation and called out haters to stop harassing Turkish stars on their accounts.
Ahsan Khan too summoned up the courage and spoke his heart out on the matter.
Anoushey Ashraf sent her love to the Turkish performers and shut down haters for good!
Over the years, social media trolling has taken an aggressive turn. Celebrities face the most heat with naysayers moral policing them and attacking them with negative comments.
The targeting of Turkish stars by Pakistani is yet another case of social media abuse and must be nipped in the bud. Let's not forget we are representing Pakistan and should spread love to these stars for the immaculate portrayal of Islamic history.
Do you think social media users are justified in bullying Turkish heroes? Let us know in the comments below.