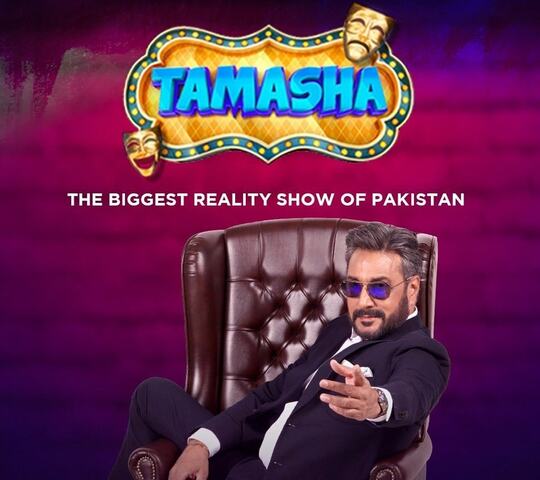 Tune in to 'Tamasha' with the dapper host Adnan Siddiqui to witness all the drama that goes on in the Tamasha ghar!

ARY Digital has announced its latest reality show, 'Tamasha' which went on air during the weekend. The first episode garnered major attention and grabbed some eyeballs. It has been reported to be the biggest reality show ever to have hit Pakistani screens. Whilst there were rumours of it being inspired from the Indian reality show big boss the show seems to have marked differences with the host being housed inside the show rather then outside as well as entering the games himself while they are ongoing.
The show is being hosted by none other than seasoned actor, Adnan Siddiqui. This in itself guarantees that the show will be an entertainer as Adnan Siddiqui has a great sense of humour, candidness and is full of wit!
Tamasha will consist of fourteen controversial celebrities from showbiz industry, these 14 personalities will be sharing a house for a total of six weeks while having absolutely no connections with the outside world. The show will be full of surprises which will be brought to the contestants via Adnan Siddiqui.
We're sure there will be a lot drama and emotions will be running high and why not? Imagine living in the same house with 14 people who are also your competitors!
Waseem Badami was amongst the first special guest in the Tamasha House!
Check out some of the contestants taking part in the reality show Tamasha: