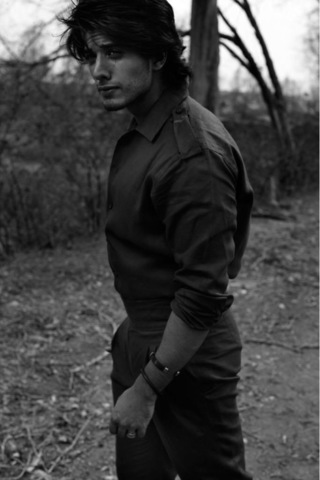 Danyal Zafar composed 2 songs in a period of mere days which have become sensations overnight during this lockdown!

After the successful release of his album Blue Butterfly in early March and his song "So Long, Goodbye" making it to the charts in California, the talented pop singer, also known as Danny Zee, had to fly back due to the outbreak of the coronavirus.
Facing issues such as anxiety and being restricted to his room, in solitude during this period of self-quarantine, the multi-talented artist took to his social media and asked his fans to help him write a song by simply humming a melody. He asked all his fans to participate by messaging him lyrics they wanted to hear and sending videos/artwork. One visual artist who worked with him on Udh Chaliye and Ankhiyaan to follow is Mariam Idris, "I was given the creative freedom to create it in my style, according to how Danyal wanted it," who revealed her empathetic side helped her in trying to get the message to transcend into the animation, after collaborating and discussing it with Danyal himself. They brainstormed how to make the audience feel as if they were a part of the song itself, and the beautiful images and ideas which are a part of the song, together while creating a work of art.
"It's kind of like a movement, not within just myself but with my fans." Danyal Zafar conveyed while discussing the adrenaline pumping process of simply trusting his intuition and pure "gut feeling" into creating two hits! Udh Chaliye was written and composed within a day, this project was executed the very day Danny Zee hummed the serene melody for his fans and asked for their contribution. An influx of thousands of messages and hundreds of videos, artwork and ideas flew in, and with trust and a deep connection shared between the fans and Danny, he was able to compile it and release this fantastic new song being played by young fans and friends alike, not only making this something which has never been done before but a true bonding experience in this time of loneliness and isolation.
Akhiyaan is another recent release of the creative genius; Danny Zee reached out once again to his fans to send him their experiences with heartbreak, loss, hurt and to send him a few lines he could use to adapt into a beautiful soundtrack -which they gladly did. The passionate songwriter used his social media platform to let his fans know how he had to use equal ideas for equal gender representation and make an impactful product out of it, which he did, of course. Another sensational hit, Akhiyaan consists of hauntingly captivating lyrics in Urdu, Punjabi, English, with thought, idea and raw talent as this involvement with actual fans and interaction has led to a magical experience and delivery! Danyal has not only managed to conceive 2 songs within this quarantine but has created actual music which is streaming everywhere!
This course of action spun into existence when the multi-faceted artist turned to music in his time of isolation and let his extraordinary creative genius ensue which has been the foundation for relevant music which people actually want to hear as it's coming from them. Danyal Zafar has against all odds done something with his fans which is applaudable, including their artwork, their input and taken into account what they want, delivering on par excellence and quite frankly, in-demand music. Both his fantastic songs are streaming on several sites including Audio Spotify, YouTube, Apple Music, Soundcloud and JioSaavn.