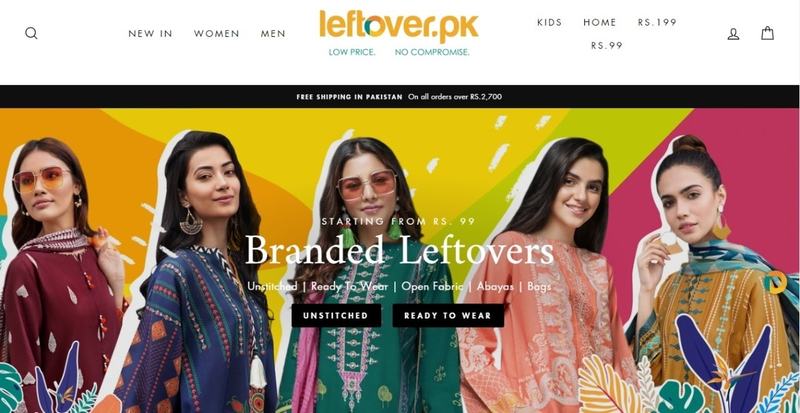 Known for their creativity and transformative mindset, one of Pakistan's leading innovative professionals Guddu Shani, recently launched Leftover.pk under their GS. Design banner.
The platform not only provides goods to audience members at discounted prices but also helps businesses to dispose of their leftover products from their storage thus avoiding wastage.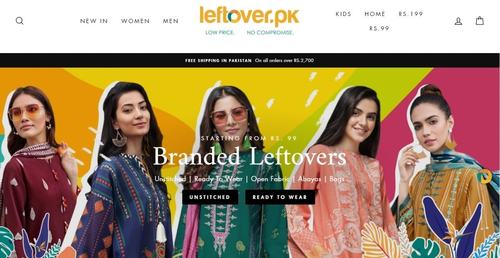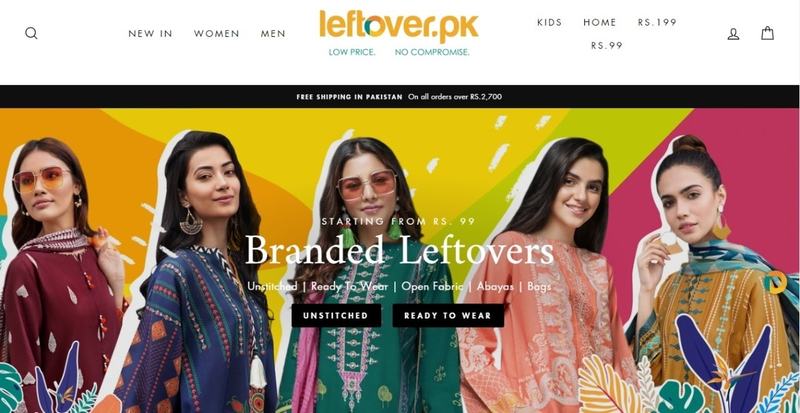 Indeed, Leftover.pk works directly with brands and manufacturers to bring forth items which are surplus/extra. This allows them to give discounts of up to 70%, 80%, 90% off on top of retail, where products are 100% original and will be delivered to the doorstep within 5 to 7 days maximum.
On the occasion of the launch, CEO of Guddu Shani & Chief Consultant at BeeTech.pk, Shani has said;
"Leftover.pk is our first initiated project of GS. Design Lab under the Guddu Shani umbrella. The purpose of the portal is to resolve big problem of liquidating surplus & A-Grade leftover of brands. This is not only beneficial to brands but also to audience members where they can purchase quality goods that are affordable from the comfort of their homes. We are very particular about the products available as only original & A-grade inventory is accepted."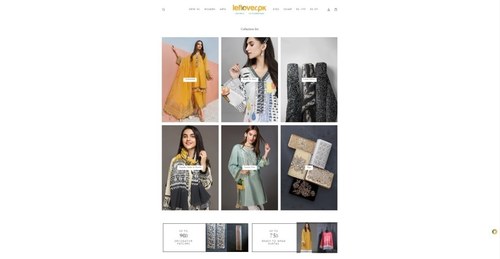 Shahnawaz Chughtai (Shani) & Shumaila Shahnawaz (Guddu) are the powerful, dynamic duo known as 'Guddu & Shani' with their uber talented team of 170 people including visual artists, photographers, videographers, designers, business consultants, marketing experts et al. With a huge contribution in the development of fashion advertising in Pakistan in terms of aesthetics and techniques, a portfolio of more than 60000 commercially printed images in 15 years, and the most successful advertising campaigns that have ever taken place Pakistan's fashion history.
Today, GUDDU & SHANI has become a top priority for all the top of line brands of the country when it comes to any sort of visual communication, including branding and target-oriented data driven advertising and content marketing.
For more information, please follow:
LeftoverPK
E-store: https://leftover.pk/
Facebook: https://www.facebook.com/leftover.pk
Instagram: https://www.instagram.com/leftover.pk/?hl=en
Guddu Shani:
Website: https://www.guddushani.com/
Facebook: https://www.facebook.com/guddushanipage
Instagram: https://www.instagram.com/guddushani/