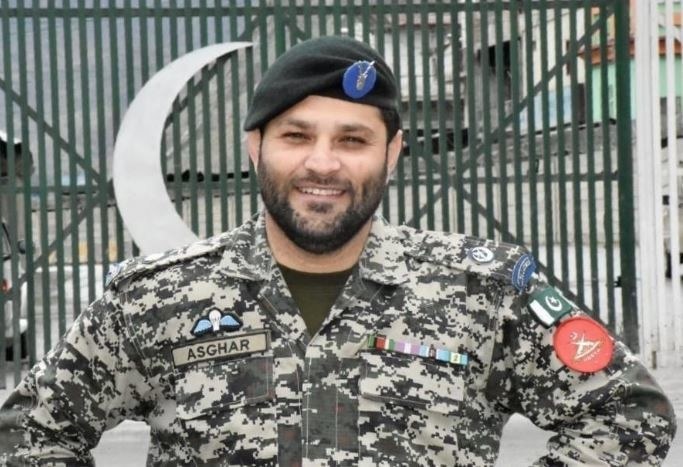 The Army Major laid down his life in the line of duty, tragically succumbing to the deadly virus in CMH Peshawar.

Corona virus also known as Covid 19 has taken many lives in Pakistan but first of the country's armed forces, Maj. Muhammad Asghar passed away late Sunday evening in the northwestern city of Peshawar.
Delegated at the Torkham Border, Maj. Muhammad was supervising convoys and taking extra precautions with dedicated precision, screening individuals going to and from the neighboring country of Afghanistan. He was evacuated to an army based hospital after complaints of having difficulty breathing and was put on a ventilator.
"There is no cause bigger than serving a nation," stated by the Pakistan Army."
Inter Services Public Relations Director General Major General Babar Iftikhar stated that "Major Muhammad Asghar laid his life in the line of duty at Torkham border in fight against COVID-19." The Chief Minister of Khyber Pakhtunkhwa, Mahmood Khan paid his respects to the brave officer, "We are proud of Major Muhammad Asghar Shaheed. He was a brave & a committed son of the soil."
Meanwhile, Pakistan is struggling to keep the deadly Covid-19 pandemic under control as cases confirmed move up to 32,081 with the death toll nearing 659; and bound to increase as lockdown has eased and many citizens begin to transition back to their old routines.