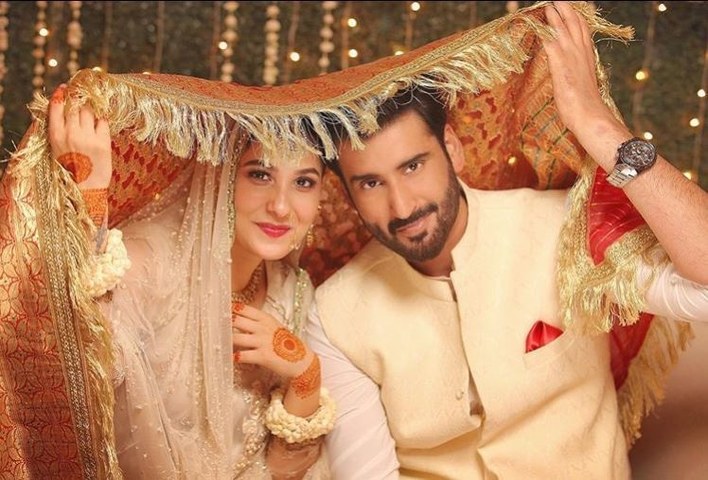 Actors Hina Altaf and Aagha Ali have made their relationship official on the 22nd of May as they announced their Nikkah the next day.
The Dil-e-Gumshada costars chose Jumma-tul-Widaa to get married and solidify their bond, as the lockdown made them realise it was time to make it official after considerable time spent apart.
The happy couple kept their relationship private as there were no hints in social media posts although their chemistry on screen was evident. After the announcement there was no discretion about how the sweet couple fell for each other as they both took to Instagram to profess that love came after a strong bond of friendship which led to marriage being the final step, and we can't get over how lovely the pictures are!
Both Aagha Ali and Hina Altaf are known for their work in the media field as they have both made respectable careers, meeting originally as hosts for a TV show many moons ago. Some may think it strange that in the middle of quarantine a ceremony is taking place but the actors respectfully included in their announcement that only close friends knew and were present at the small and sweet event.
The lovebirds, who prior to being best friends, "hated each other" took years to form and develop their strong connection, eventually even working together on screen. The intimate ceremony shows glimpses of the happy occasion, a bright and shining moment in the darkness coronavirus news has plagued the world with.
When you know, you know! We wish the lovely couple abundant blessings and happiness on their union; in times like these we must remember to be grateful for what we have and always cherish the ones we love while we can.