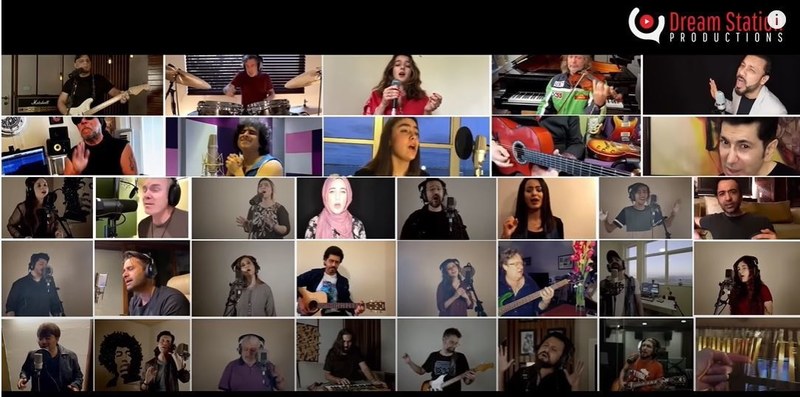 In a global collaboration, 40 artists from 7 different countries unite for a cause, to spread a message of hope through the music.

Acclaimed music producer and composer, Kashan Admani initiated a collaboration project during these turbulent times to inspire a message of hope, recruiting both Pakistani and foreign singers alike.
"Music has the power to inspire hope and spread positive energy around. The idea was to come together to give hope to people all over the world and show that humanity is alive and united in these turbulent times in the fight against the novel COVID-19 pandemic. We want to bring true optimism to people, not just one person, but the entire humanity. There is hope over despair, light over darkness, life over death, and this is what we want to remind the global population of at this time,"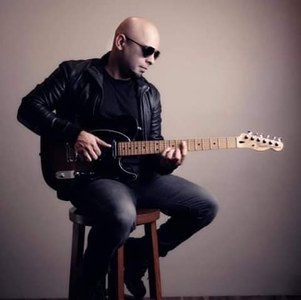 Renowned artists, lyricists, music composers, vocalists, percussionists, all got together to create Aae Khuda - We Are One, to uplift spirits, and illicit a feeling of closeness despite being quarantined across the world. Kashan Admani managed to unite a diverse range of talented individuals to perform this track which is essentially a prayer for humanity. Our very own artists such as Faakhir, Ahsan Bari, Ammar Khaled, Babar Shaikh, Natasha Baig, Najam Sheraz, Khaled Anam, Farhad Humayun, Farooq Ahmed (Aaroh), Natasha Khan, Dino Ali, Asad Rasheed (Mizmaar), Maha Ali Kazmi, Nida Hussain, Bilal Ali (Kashmir, the band), Omran Shafique, Ashir Wajahat, Alex Shahbaz and many more!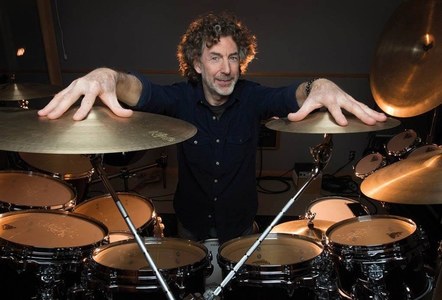 Acclaimed artists who contributed their own from abroad include a variety of talent, including Grammy nominee Simon Phillips, who has played with Judas Priest, The Who, Gary Moore, and Stu Hamm, from USA, who has played with Joe Satriani and Steve Vai; multi-award winning Russian guitar player, Roman Miroshnichenko, world renowned percussionist Gumbi Ortiz, Taylor Simpson, Lili Caseley, Dr. Palash Sen, violinist Charlie Bisharat, Matt Laurent, Luiza Prochet.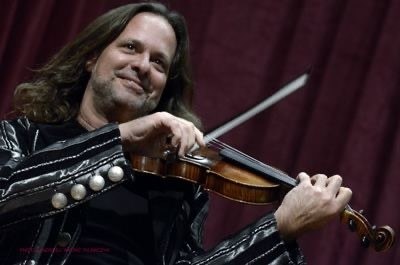 The song begins with a message addressing humanity and our plight through this pandemic which has seen other devastating tragedies unfold in recent days, including the PIA Plane Crash in Karachi, the Cyclone in Bengal, which has left a significant mark. This song, which can be recanted as a prayer, is dedicated to all the victims who may be suffering physically and emotionally due to this loss, as well as those departed from this world.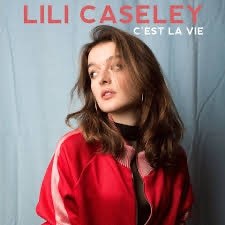 "It's a bond like no other," the melodious track reflects on a fusion of different cultures coming together in this tragedy, a time where we all need to stick together and be strong for each other. The song features powerful vocals and instruments accentuated by bilingual lyrics which emphatically enhance the crux of the prayer at hand, in a beautiful symphony.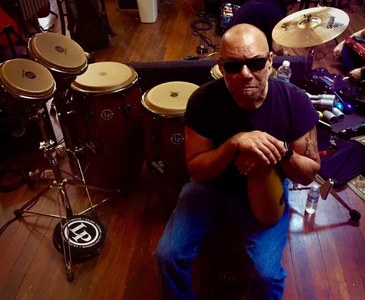 With the song being newly released we can appreciate true effort as artists got together behind a screen, in their own homes or studios to film their part and create something impactful and emotional, down to the last lyric of being one together. The song not only grasps our attention and inspires a sense of hope and an enthusiasm for life.
When we all come together we can create something great, and make a difference!