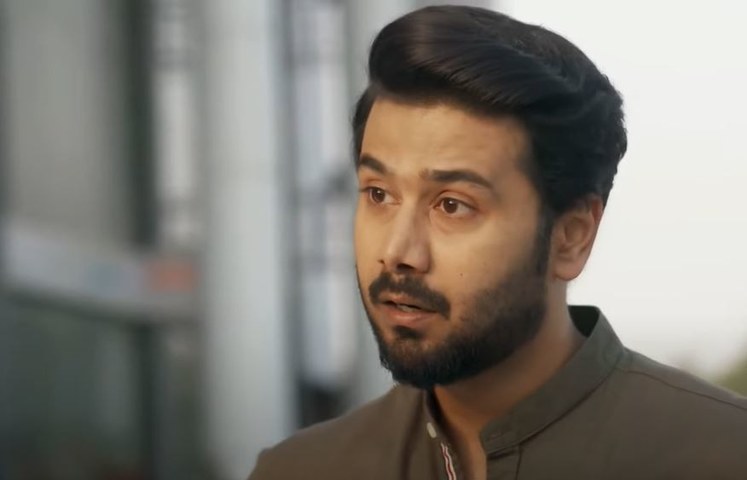 Geo Entertainment's Meherposh is now twelve episodes in and the story has become even a nastier, somewhat clichéd tale.
However, one thing remains constant- Ayeza Khan, Iffat Omer, and Ali Abbas's scene-stealing performances! Let's take a quick review of what has happened so far in Meherposh.
The Clash between Sisters Get Aggressive
After Mehru's father passed away, Shah Jahan is whole-heartedly fulfilling the promise he made to Master Sahab i.e. to always be there for his daughter in all circumstances.
Consequently, like a hero lost in love, he vies to keep Mehru safe and protected. But, he is forgetting that she isn't any damsel in distress. She is a strong, independent girl who can stand up for herself. Also, she hasn't forgiven Shah Jahan for landing her in a messy situation in the first place.
What is even more disturbing is Ayat's involvement in this pointless love triangle. She is head over heels in love with Shah Jahan, who is passionate about Mehru and our heroine only cares about the well-being of her family. We wonder when Ayat will realize that Shah Jahan is not interested in her. However, she keeps supporting and cajoling him, blaming her broken sister for being cold and shallow.
The highlight of the episode is the scene where Mehru and Naeem lock horns after a minor accident on the road. As usual, Naeem is his obnoxious, vile self. He loves creating a fuss in public and he did it all over again. It results in a match of punches between him and Shah Jahan. Even Ayat gets involved and he insults both the sisters for being crazy over the same guy.
On the other hand, Shakila is so vengeful that she doesn't think twice that her evil schemes will destroy her son. She has taken charge of marrying Naeem, that too to the same girl her son loves. She is busy with wedding preparations while Naeem's mother is kept away from the whole matter.
The episodes end with Mehru and Shah Jahan having a heated argument at the bus stop while our male protagonist is on his way to his new job. Nevertheless, the promo of the upcoming episode shows them having a sweet moment. What's more, Shakila's son will be going against his mother and will tie the knot with 'Abeer'- the same girl Naeem was about to get married to!
All the Performances Deserve an Applause
In past reviews, we have already praised Ayeza Khan and Iffat Omer for their power-packed acting. Both the ladies are flawless in their characters. This time, we want to talk about Ali Abbas. We might not agree with the aggressiveness of his character, but he is doing complete justice to the angry, despicable avatar of Naeem.
He exudes that much-needed detrimental energy required in his performance. The way he spills venom every time he speaks and the revolting expressions on his prove that he can portray even a bigger negative role in the future.
Special mention for Zainab Shabbir as Ayaat and Syed Arez as Waqas. Both the rising stars show immense potential and are raising their acting game in every passing episode.