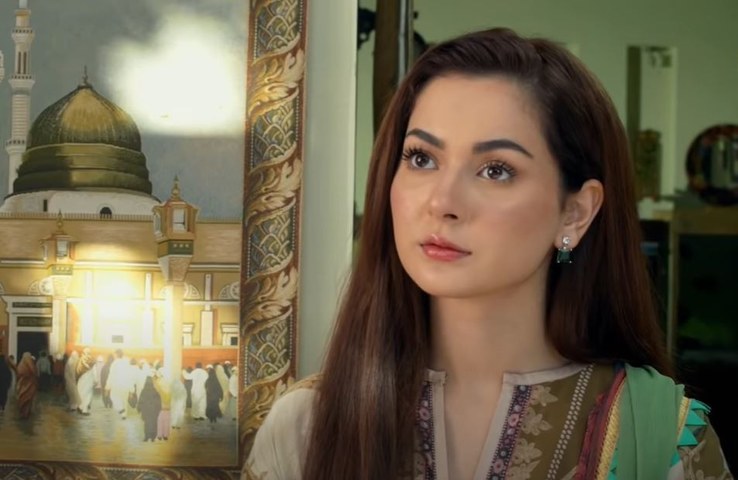 The latest episode features a shift in dynamic with Sanam and Khurram's chemistry spicing up the storyline!

She might be the most helpless woman in the world; he, the worst husband of all times. Together, they are explosive as negative and positive and that's why Dil Ruba's 14th episode is a firecracker.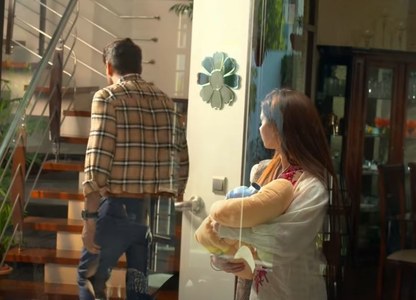 If you felt bad for Sabeeh (Mohib Mirza) in the earlier episodes, then this is the time to feel bad for Sanam (Hania Aamir) who has not only met someone who breaks hearts regularly but has managed to shock her for a change. The drama enters its fourteenth and although the older characters are getting lesser airtime, the viewers believe that one of them might make a comeback soon. Will Sanam's character be able to survive for them when that happens or will his return be a little too late, that remains to be seen.
The Plot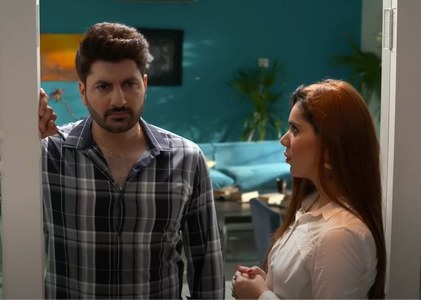 Khurram (Syed Jibran) tries the refined-son-routine for his father (Sheheryar Zaidi) so that he includes him back in his will, but when the young man's patience runs out, he lashes out at Sanam (Hania Aamir), her son and her family members who came to visit her. Khurram then hangs out with his gang on the insistence of Natasha (Ghana Ali) who dares him to have a party at his own place.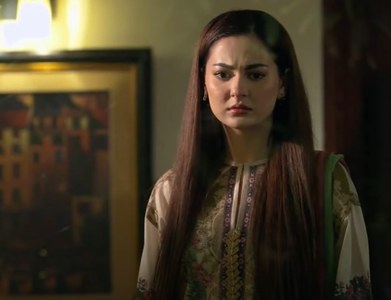 Not only does he have a party, but Khurram also doesn't like Sanam's objections and tells her to mind her own business. Will Sanam be able to use her power as the owner of the house to really reform Khurram, or will Natasha have the last laugh as she plots Sanam's downfall, keep watching Dil Ruba to find out.
The Good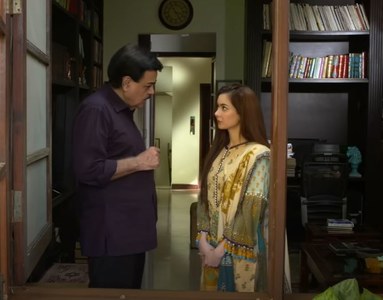 The cat and mouse chase between Hania Aamir's Sanam and Syed Jibran's Khurram is keeping Dil Ruba interesting especially for those who want both of them to lose. The scene where Syed Jibran's character returns to his house and acts as if he has realized his mistake is worth your time, as is the scene where he wants Sanam to take care of the baby and refuses to meet her mother and aunt. Hania Aamir must be commended for trying to keep her calm as Sanam when there is a party going downstairs, and the way she listens to her father-in-law's advice, it seems that something is brewing for the future episodes.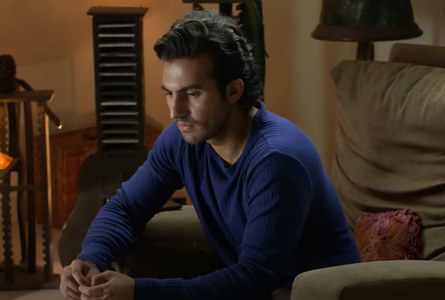 While Mohib Mirza and Shahroz Sabzwari have a blink and a miss scene, they make the audience realize the pain their lost love inflicted on them in those moments. Both Marina Khan and Laila Wasti get the job done despite facing similar dilemmas; while the former finds herself stuck between her eldest son and youngest daughter, the latter tells her step-son to do something of she might lose her grandchild forever.
The Bad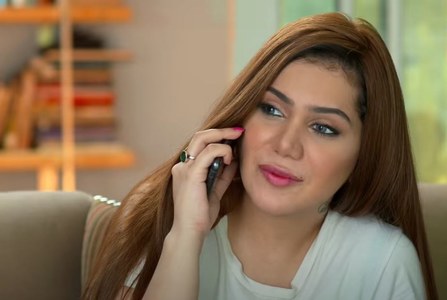 Ghana Ali's Natasha comes more like a concerned friend than a girlfriend although she tries very hard to come across as a vamp, but aren't vamps with brains a rare breed? How she makes life hell for Sanam or whether her life would become hell instead remains to be seen but a little effort at sounding less scheming would have gone a long way. Then there were the forced party scenes – the one where a bunch of wannabes 'enjoy' a ride in Khurram's car and the other in Khurram's house with the same lot. People in the 1980s partied like this, and that too in B grade English films and if the writer/director wanted to show the flamboyant nature of the character, they could have devised another way.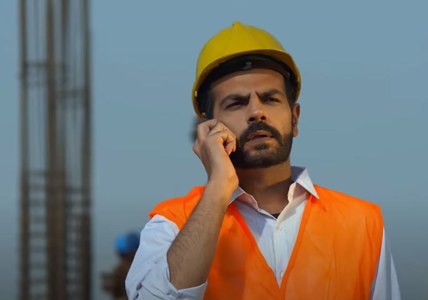 And why did Sanam's brother call her and how did Khurram answer it, that's a big question considering we are living in 2020 and the audience knows about locking a phone. Wasn't it the brother who wanted Sanam to get married in the first place? How dare he now wants her back in her own home and when she replies intelligently, he threatens her that in case of not returning, she must forget about them! That's a nonsense attitude from a nonsense guy, and one hopes that he finds someone who is as bad as Khurram in the drama.
The Verdict: Even a slow Dil Ruba episode is too quick to handle
Dil Ruba continues to intrigue the viewers despite being 14 weeks old and that's one quality not many TV dramas of today can boast of. Not much happened outside Hania Aamir's new abode in the latest episode but whatever happened within those walls, was enough to quench the audience's weekly thirst. The bulk of good work was done by Syed Jibran and Hania Aamir with one scene each featuring Mohib Mirza and Shahroz Sabzwari, without much impact on the story.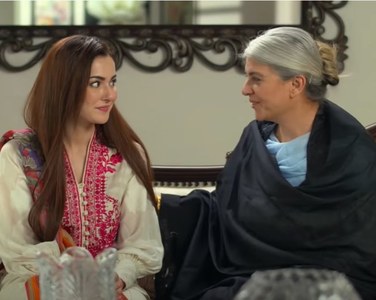 It seems that the senior actors Khalifa Sajeeruddin, Marina Khan, Laila Wasti and Sheheryar Zaidi will have a major role to play in the drama's development in the coming weeks. Will Laila Wasti's character return to take her grandson with her, will Syed Jibran's Khurram reform for the sake of his father, or will his father give more power to Sanam, it seems Dil Ruba will keep the viewers engaged for a few more weeks.