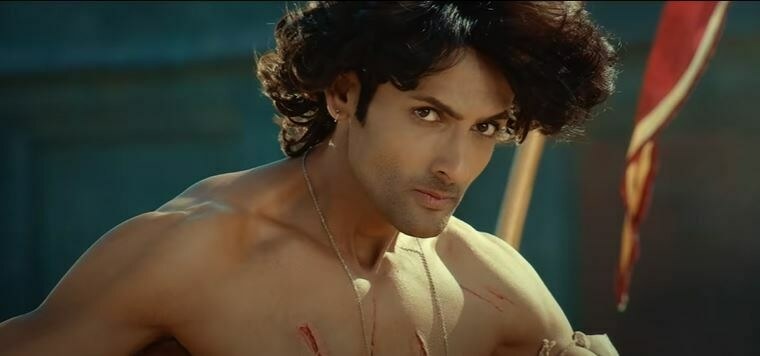 Mohib Mirza's directorial debut, Ishrat Made in China's trailer is out!

The latest buzz in the film industry is Mohib Mirza's directorial debut 'Ishrat Made in China' the film's trailer released last night and boy does it look promising! Action, comedy, romance and peppy dance numbers, a total 'masala' film in the making. This is just what the cinema goers are looking forward to after the pandemic. Ishrat Made in China is all set to hit the cinemas on the 3rd of March 2022, after a delay from 2019 when it was originally set to release.
The much awaited film, 'Ishrat Made in China' features Mohib Mirza as the protagonist and lead actor and has the gorgeous Sanam Saeed playing his lady love. The film boasts an unconventional cast including designer turned actor HSY as the antagonist, this film will be HSY's silver screen debut after his much loved performance in drama serial Pehli Si Muhabbat. Ishrat Made in China also stars, the sultry, Sara Loren, Ali Kazmi, Shamoon Abbasi, Nayyar Ejaz, Shabbir Jan, Imam Syed, Mani and Mustafa Chaudhry. The man with a golden pen, Ahsan Raza Firdousi is the brains behind the riveting storyline.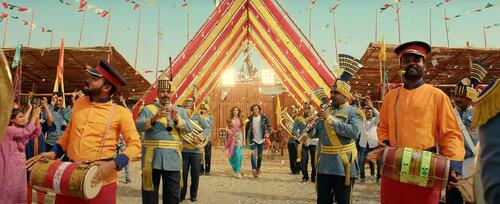 The movie is a spin off the hit television show from 2006, 'Ishrat Baji' which featured Mohib Mirza. The character was loved by all and gained popularity during the time. We are excited to see Ishrat back on the silver screen!
We're absolutely loving the larger than life cinematography in the teasers and trailers, the leading pair Sanam Saeed and Mohib Mirza are oozing chemistry and make the perfect on-screen 'jodi'. The comic timing, dialogue punches and action sequences have us impressed making Ishrat Made in China the ultimate 'paisa wasool film' – one that we're looking forward to watch in the cinema.
HSY and Ali Kazmi seem to be in cahoots and are playing the baddies in the movie against Mohib Mirza while Sara Loren seems to be essaying the role of a damsel in distress. It seems like Mohib will be romancing the two beauties on screen! Absolutely loving veteran actor, Nayyer Ejaz in a classic comic role this time around while Shamoon Abbasi is playing an avatar like never before!
The trailer and teasers have created quite the buzz amongst cinema goers, raking up to a million views on Youtube for the first look of Ishrat Made in China!