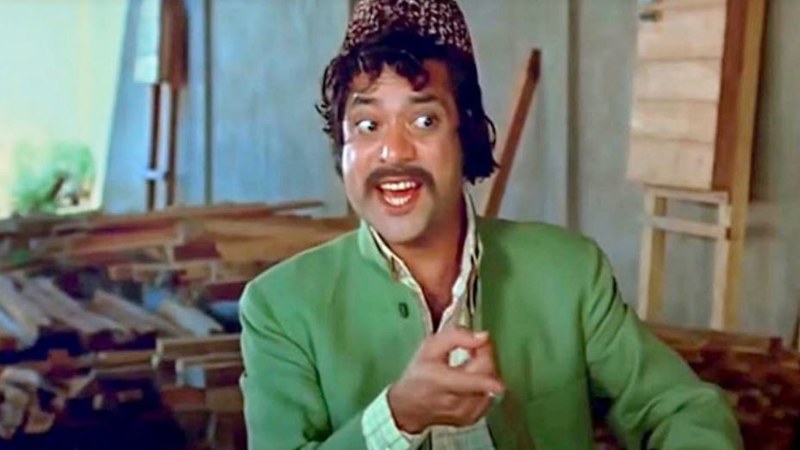 Veteran Bollywood actor, Syed Ishtiaq Ahmed Jafri, passes away at 81 due to health complications.

One of the most famous comedians produced by Bollywood, Jagdeep breathed his last on Wednesday 8th July at the age of 81. Known for his iconic roles in 'Sholay' and 'Andaaz Apna Apna', the veteran actor died of age-related health problems at the age of 81. Although he is survived by his sons Javed Jafri and Naved Jafri, Jagdeep would be remembered for the odd faces he made on screen, and the characters he immortalized with his brand of comedy.
Sholay Scene
Born as Syed Ishtiaq Ahmed Jafri on March 29, 1939 in Amritsar, the veteran actor had a lengthy career in Bollywood that lasted for nearly 70 years. He began his career in 1951 as a child actor in 'Afsana' while was also part of hit flicks like 'Ab Dilli Door Nahin, Munna', 'Aar Paar', 'Do Bigha Zamin' and 'Hum Panchi Ek Dal Ke'. However, the new generation knows the veteran actor for his comedy roles, more specifically Sholay where he played Soorma Bhopali and had catchphrases that have become part of the folklore.
Sholay Scene
Although he had a few scenes in 'Sholay', his character became so popular that the actor decided to make a film featuring the character. Not only did he write, edit and direct Soorma Bhopali (1988), it also launched his son Javed Jafri and was produced by the other son Naved.
Soorma Bhopali Song
And who can forget his amazing scene in 'Kaalia' (now available on Netflix) where he tried to sell a car to Amitabh Bachchan's character only to have it destroyed in minutes.
Kaalia Scene
That's not all ... if you are a fan of Bollywood, then you must have seen Jagdeep as Prem's father in 'Andaaz Apna Apna' where his countless catchphrases like 'Kamaoon Main', 'Uraye Wo' helped in making the film popular. The scene he shared with another veteran comedian Mehmood was the highlight of the film where the two fought over the fate of Salman Khan's character!
Andaz Apna Apna Scene
He continued to act in films till 2012, but China Gate brought him back with many of his co-stars including Om Puri, Danny Denzongpa, Naseeruddin Shah, Amrish Puri, Tinnu Anand, Viju Khote, and Paresh Rawal. The scene where he entered the railway station to embark on a trip with these oldies was dominated by him, until Amrish Puri came into the frame!
China Gate Scene
Jadgeep's final film roles include playing a client in Life Partner, police constable in 'Gali Gali Chor Hai' among other roles, but the final music video that reunited him with veterans Shatrughan Sinha, Asrani, and others is still fresh in everyone's mind!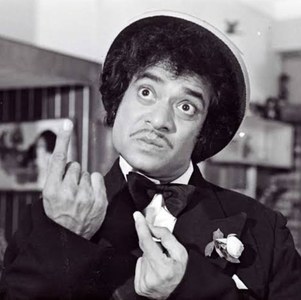 Lift Karade Remix
Jagdeep's death is not just the loss of his family or of fans of Bollywood but of those who grew up watching his films and were entertained by his antics around the world, during the last seven decades. The void his death has left will not be filled easily!