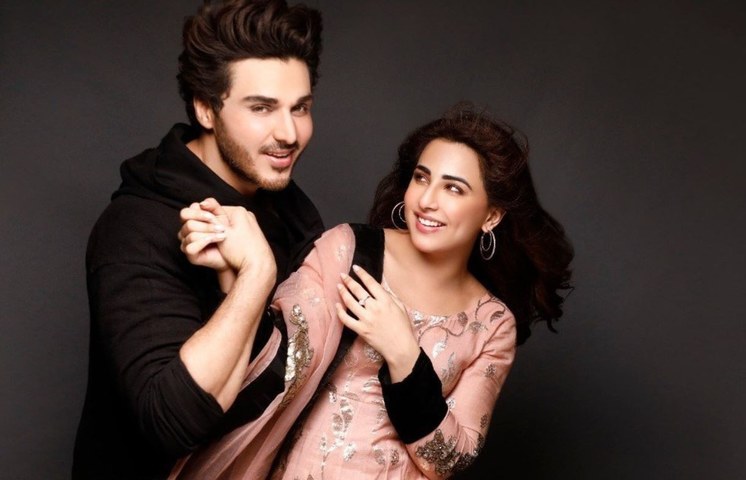 Powerful performances make the family-centric drama all the more captivating!

With five episodes down and a month into our lives, Bandhay Ek Dour Se has become one of the most trending dramas of the season!
Maybe it is the star cast that has made it so successful! However, its family-centric story is equally addictive and powerful performances by its spectacular team have made the drama all the more of a rating magnet!
Love Surely Wins All
With family rivalry running so strong between Umer's mother and Zakia Chachi, it was almost impossible for the bitterness amongst all to fade away forever.
However, tables turn after Maunnas (Ali Rizvi) gets into an accident. Apparently, he had left Umer's house after being reprimanded by his aunt, who now feels extremely guilty for cursing him. Nevertheless, the whole household unites to be there for Maunnas. With Maheen's wedding around the corner, their union couldn't have happened at a better time.
However, this is just one of the good things that happened to the family. The rest of the events are giving us a clear sign that all hell is about to break loose in the life of Maheen (Ushna Shah) and Umer (Ahsan Khan).
Roshni (Hina Altaf) has made an eventual plan to get rid of Umer. Despite him fawning over her and making things possible for their marriage, our snobby queen has made it clear to Maheen that she is no longer interested in tying the knot to him.
Poor Maheen is puzzled over how to handle the situation. She cannot break Umer's heart with the news that Roshni has her eyes on Nabeel. She plays the role of the mediator between the pair, the ideal cousin who is ensuring the well-being of both her close friends involved. Umer too is extremely elated with how things have started shaping up for him. While he has begun work at his father's office, he is all set to welcome Roshni as his bride. She, on the other hand, has gone to Islamabad with her lover-boy, Nabeel (Adeel Chaudhry).
The promo of the next episode shows Maheen's marriage in jeopardy. Her in-laws have made last-minute demands that will be hard for her mother to fulfill. The promos of the tale had earlier hinted that Maheen and Umer might be getting married to each other. Surely, this is where the story is now heading!
Epic Portrayal of Pure Love amongst Pakistani Families
Ushna Shah continues to wow us with her performance as the endearing Maheen. She looks like a darling and appears so innocent in all the scenes that you want to see more and more of her adorable avatar. Her styling in the drama is also on-point; simple, pure, and pretty.
Ahsan Khan has pulled off the jauntiness of Umer with such aplomb! He has that sparkling energy that you can feel right through the screen. But we will be soon seeing another extreme emotional side of Umer and that will be of helplessness and heartbreak.
Hina Altaf's character has started to get on our nerves. She is constantly whining and doesn't even hide her greed for all things materialistic. Nevertheless, we have started to hate her and this proves that Hina is nailing her role. The last episode was indeed heart-warming. It showed how Pakistani families, despite differences, can come together to be there for each other. They forget old grudges and their petty problems to help those in times of adversity.