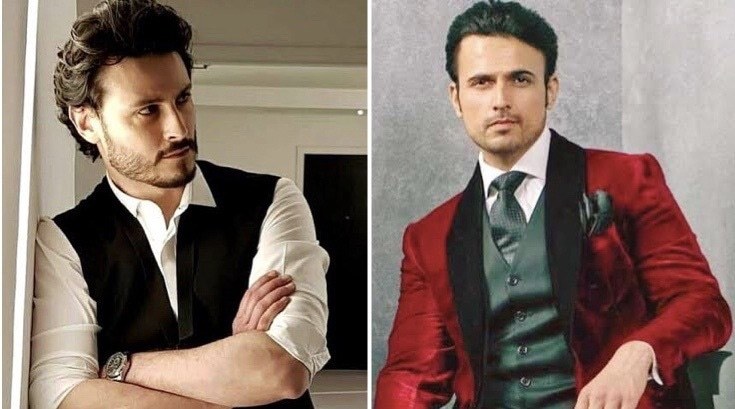 Osman Khalid Butt never fails to impress with his witty tweets and sharp sense of humour! Now poking fun at Usman Mukhtar charm.

Osman Khalid Butt knows how to keep it fun with his scintillating tweets. This time after the famed KE exchange, Obi has teased Usman Mukhtar about his lucky charm when it comes to co-stars.
"I just realized I'm about 12 days late with this joke."
Earlier this month Usman Mukhtar memes were rampant after Sarah Khan's surprise wedding. Linking the similarities to Naimal being the actor's co-star and her marriage to Hamza Ali Abbasi, Sarah Khan was yet another co-star who ended up getting her fairytale nuptials after acting opposite Mukhtar.
Now Osman Khalid Butt wants to use Dr. Haris's good luck to perhaps set a shaadi date for himself in the near future. Usman has readily agreed, 'done kertay hain!', and now we await to see if third time's the charm while enjoying the friendly banter.
Will 2020 have marriage in store for Obi? Let's wait and see!