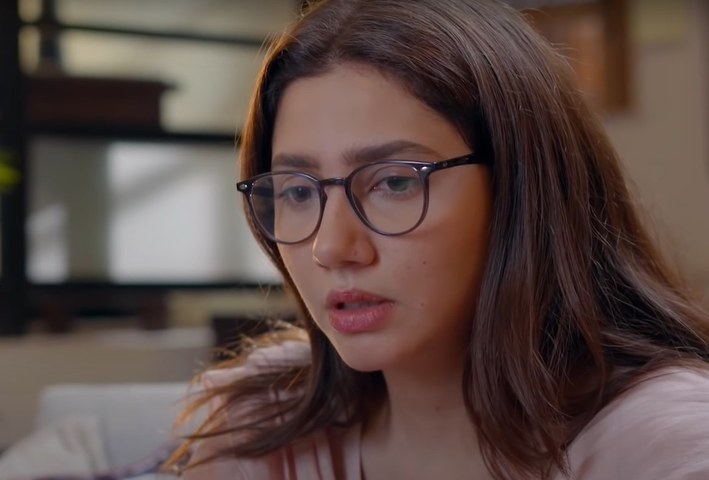 We laughed, cried and some of the dialogues moved us!

Last night was the third episode of Hum TV's Hum Kahan Ke Sachay Thay and while it paced slowly than the earlier two episodes, it was nevertheless packed with emotions.
We laughed, cried and some of the dialogues moved us! After all, they are all penned by the writing maestro, Umera Ahmed. Artfully directed by Farooq Rind, the drama has a dazzling star cast of Mahira Khan, Kubra Khan, Usman Mukthar, and Haroon Shahid.
Let's take a quick review of what has happened so far in the story and what moved us so much in the latest episode.
The clash between Mashal and Mehreen takes a new turn
We all know how Mashal (Kubra Khan) is poisoning Aswad's (Usman Mukhtar) mind against Mehreen (Mahira Khan). What surprises us is that he is so gullible, he believes every word of Mashal- not using his mind or judgement to realize that all that he is being told is false.
On the other hand, Mashal and her mother, Shagufta (Zainab Qayoom) get extremely jealous when they find out that Mehreen is at Aswad's home, helping her aunt Saleha (Huma Nawab) to set up our hero's room for his arrival.
Mehreen stays the whole day at her aunt's place and it was a relief to see that she could find a friend in her. While all despise Mehreen, her 'khala' is the only one who understands her and the pain she has been through. It's clear she cannot stop gushing over her talented niece and can't wait to make her marry Aswad.
However, an envious Mashal takes her hatred to a whole new level as she lies to Aswad over their candid phone calls that Mehreen has started smoking and probably is also into drugs. So much so, in yet another of her evil schemes, she hides Mehreen's inhaler again and harms her pet bird while her cousin was away.
This made us realize that Mashal can stoop so low in her bitterness that she will not care who stands in her way. Her aim seems to subdue Mehreen, torture her, see her unhappy, and will do whatever it takes to achieve that.
The best part of the episode was Mehreen's fiery reply to Aswad over their casual phone conversation. She claps back with apt replies at our hero when he confronts her about her 'non-existent' smoking habit. We were proud of her character but that scene also made us experience a whirlwind of emotions that Mehreen went through.
Next week's promo shows that Aswad has reached Karachi. His heart is already filled with dislike for Mehreen. Will he realize the true colors of Mashal? We hope so.
Slow developments but an impactful episode
The story advanced at a gentle pace and not much progression was witnessed in the plot. But a few of the scenes are extremely impressive.
We truly laughed at the part when the house-help Shabbo slips with the breakfast tray, with all of its contents landing on a screaming Mashal. The other scenes were indeed a tear-jerker. We felt Mehreen's helplessness when she discovered her dead pet bird and became breathless. It was even worse when she couldn't locate her inhaler. The way she suppressed her tears after Aswad's smoking accusation was also a moving moment.
The credit goes to Mahira Khan for being a natural in portraying these scenes, her expressions depicting the ache and loneliness of her character. We also love how her character doesn't succumb to anyone, hits back harder, and gives equally powerful replies to those who aim to crush her.
Kubra Khan's Mashal is all set to become the most hated villain of 2021. She truly crossed all lines in this episode by harming the innocent bird and hiding Mehreen's inhaler.
We are eager to see more of Usman Mukhtar's portrayal of Aswad in the upcoming weeks. Seems like the battle is about to get all the more aggressive.