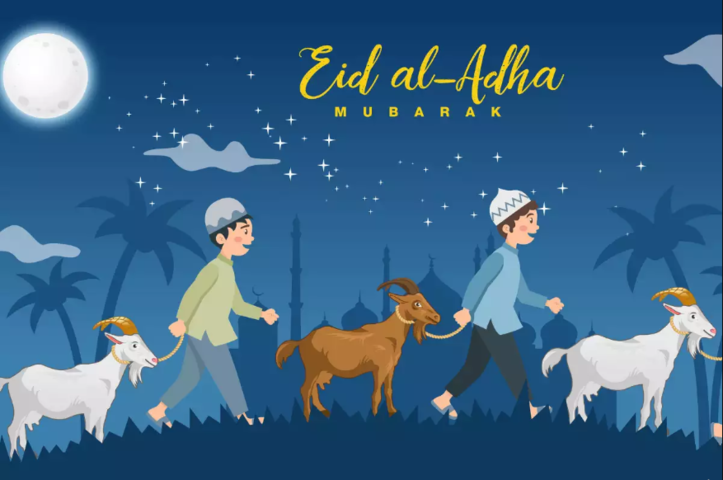 This year Eid UL Adha is in the middle of the ongoing COVID 19 pandemic, authorities advise caution when celebrating this time!

Eid UL Adha falls stat in the middle of the global coronavirus pandemic this time round, with SOPs relatively reducing and animal markets failing to consistently wear masks or exercise caution, the impending doom of a spike in cases has been warned by the Prime Minister and President.
President Arif Alvi has already advised we practice good hygiene and follow safety protocols as well to avoid adding to the maligned pandemic. Provincial Minister Haji Noor Mohammad Khan Dummar has encouraged masses to celebrate Eid with simplicity, mostly staying at home. Being careful with the sacrificial Eid tradition is of the utmost importance as well, many areas have restricted 'kurbani' to various plots.
If one wishes to celebrate with their families and loved ones, small gatherings are wise as they limit the number of people in closed spaces. With the 'kurbani' ritual in Karachi, the Sindh Government has appointed 'Collective Points', the National Command and Operation Centre has discouraged animal sacrifice on the roads and streets, suggested pre-designated places instead. A notice has been issued as well informing people about said allocated sacrificial sites.
Eid UL Adha can be just as festive and meaningful with our loved ones and family members, who we can safeguard by practicing SOPs and reinforcing selfless prevention of any COVID-19 threat. The concept of Eid is a very significant one which we will enjoy this year in smaller and in close company!
Sure, we can still dress up and get our Eid pictures while still maintaining social distancing.