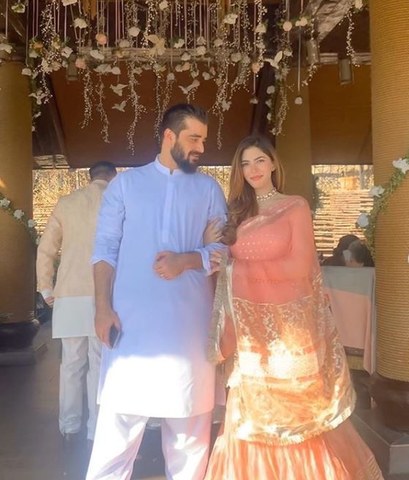 The Alif actor is now a father to a baby boy! As the elated parents announce on their respective social media.

Hamza Ali Abbasi and Naimal Khawar Khan have been extremely private about the matter of pregnancy, in fact, most of us hadn't a clue!
On the 30th of July, their baby boy was born, named Muhammad Mustafa Abbasi, as Hamza Abbasi tweeted on his social media yesterday, announcing the arrival of his little bundle of joy.
"Allah has blessed me and Naimal with a baby boy, Muhammad Mustafa Abbasi. I pray that he becomes a grateful servant of Allah, a good, humble & honest human being and may Allah bless him in this life and the next. Please pray for us," he wrote.
Actress Naimal has also shared a cute snippet with her newborn, holding his hand. The new mother expressed the feeling as 'the purest form of love'.
Congratulations and many blessings are in order for the two stars to begin their journey into parenthood!