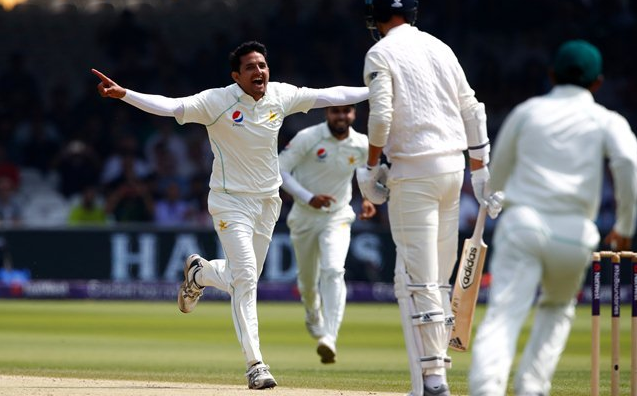 It seems like the two countries are not losing their cool anytime soon when it comes to their famed Test Cricket rivalry!

Test Series between Pakistan and England have always been controversial yet entertaining; especially when Pakistan is playing in England.
In 1992, their media accused Wasim Akram and Waqar Younis for ball-tampering, yet Pakistan won the series. Five years later Pakistan thumped England in three-match series and drew the next series 1-1. Yes, 2006 and 2010 Test series were disastrous both performance-wise and controversy-wise for Pakistan, yet they came back and drew the next two series in 2016 and 2018. On 5th August, the two teams will renew their rivalry at Old Trafford Manchester, and if their clash can be described in one word, that word would be fiery!
Pakistan has announced a sixteen-member team for the first match!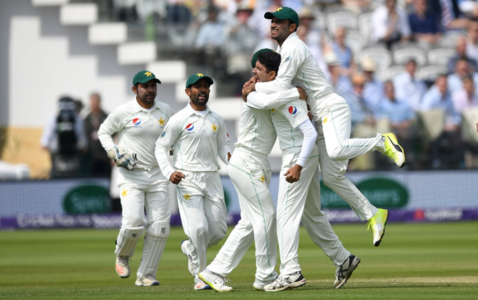 While teams around the world announced twelve-member squads one day before the Test match, Pakistan has just announced a sixteen-member squad. If you follow what Coach Misbah ul Haq has said in recent interviews, Pakistan might enter the field with two spinners, instead of six batsmen. The team that Pakistan most likely will field tomorrow will include the following:
Possible XI: Azhar Ali (Captain), Babar Azam (Vice-Captain), Abid Ali, Shan Masood, Asad Shafiq, Mohammad Rizwan, Shadab Khan, Yasir Shah, Mohammad Abbas, Naseem Shah, and Shaheen Afridi
With Azhar Ali in charge, Babar Azam as his deputy and an exciting batting line up, Pakistan might be all set to destroy the usually dominating English bowlers. Abid Ali and Shan Masood have grown up in stature while Asad Shafiq has always enjoyed batting against England. Mohammad Rizwan has a lot to prove and he would be geared up to make the selectors proud of his performance.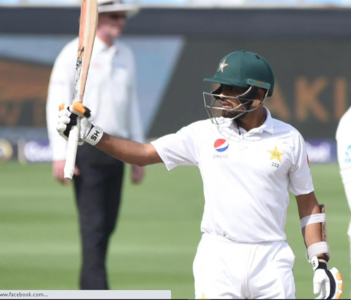 The biggest drawback is the fact that all Pakistani batsmen don't always click in England, even if the selectors might believe that they would. Even with Younis Khan and Misbah ul Haq in the side in 2016 – the current Batting Coach and the Current Head Coach – Pakistan lost by 330 runs to England at Old Trafford. Instead of playing more batsmen to keep the scorecard moving, Pakistan's decision to go with five specialist bowlers out of whom two might be able to bat seems ridiculous.
Those who are likely to miss the final XI might include:
Fawad Alam, Imam ul Haq, Kashif Bhatti, Sarfaraz Ahmed and Sohail Khan
Out of these five Cricketers, three - Fawad Alam, Sarfaraz Ahmed and Sohail Khan –should have been in the side for their vast experience. While Fawad Alam has a better First Class record than even the Captain, was the top scorer in the first innings of the last Intra Squad match and has been in tremendous form, Sohail Khan has so far been the most successful bowler on tour with two five-wicket hauls. As for Sarfaraz Ahmed, the former Captain led Pakistan to a rare Test win on the last tour and even won the Champions Trophy in England in 2017.
And then there is the English side!
Somehow in all the excitement of Pakistan's return to Test Cricket, one thing that the management fails to realize is the fact that England has now played three matches in a bio-secure environment, won their last two Test matches against the West Indies and have a team that can win against anyone, anywhere, and anytime. They dropped Stuart Broad in the first Test and he reclaimed his spot by taking 10 wickets in the third match, completing 500 wickets in the process. They gave Ben Stokes the responsibility of Captaincy and he couldn't deliver; without it he was unstoppable.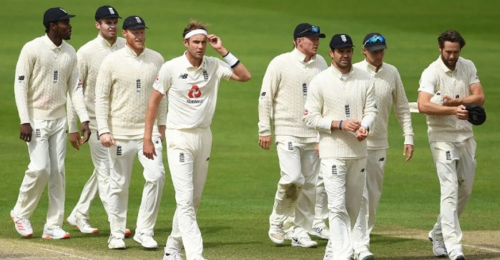 Chris Woakes who was the Man of the Series the last time these two teams clashed in Tests is still there and so is Joe Root, who scored 254 runs in an innings at Old Trafford against Pakistan in 2016. Fast bowler James Anderson might not be his best but Pakistan remains his favorite opposition and he must be thanking Cricket Gods for the series, more so because he is just 11 wickets away from becoming the first bowler to reach the milestone of 600 Test wickets.