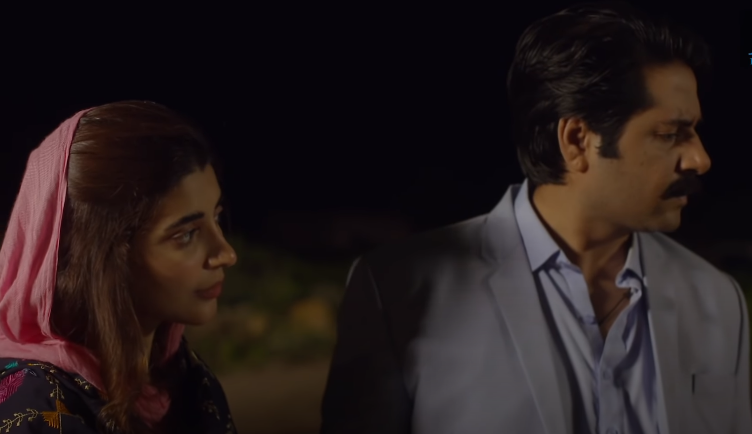 Making a drama popular is one thing; making it popular consistently is another and Mushk graduates from the former category to the latter one with its fifth episode. Penned beautifully by Imran Ashraf, and presented in an even better manner by Aehsun Talish, it continues to grab the audience's attention with its consistent twists and turns. The story moves forward at an electrifying pace and by the time you seem to realize that 'all's well', something else happens to leave your mouth open, and your mind wondering what will happen next week.
The Plot
Guddi (Urwa Hocane) is still at the railway station where Adam (Imran Ashraf) tries to convince her that if she goes back with him to the haveli, things will become normal like they were before she was thrown out. Instead of appreciating his conduct, Guddi keeps teasing him that she will sell the kid in the market and give the money to her parents for her sister's wedding. Adam agrees to help her with money but despite paying her 3 lakh rupees in advance, she boards the train with Mehek's kid while the mother is on the phone with Adam.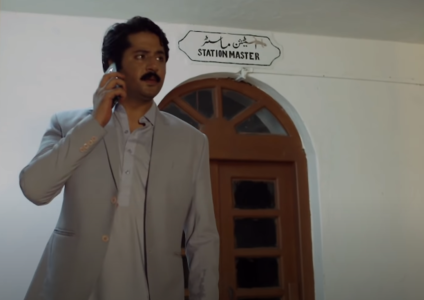 On another front, the mysterious prisoner (Sohail Sameer) nearly convinces Shayan (Osama Tahir) that marrying his kid cousin is the only way out and will give him the chance to find Mehek (Momal Sheikh) and reconcile with her. Mehek on the other hand is down because her kid and companion were thrown out of the house, and faints after Taayi (Zara Tareen) tries to commit suicide in front of Dada Jee (Manzoor Qureshi). Things turn out well for her after the Doctor convinces Dada Jee that the best way to nurse Mehek back to health is to obey her instead of others dominating her.
The Good
Each and every character in this drama has a backstory; from the lead characters of Adam, Mehek, Guddi, and Shayan to the supporting ones played by Aehsun Talish, Seher Khan, Zara Tareen, Raza Talish, and Hasan Ahmed. The battles of the fifth episode took place simultaneously on selected fields – the platform, the haveli, the qaid khana and Muqaddar Khan's home – and were masterfully edited to show that everything was happening for a reason. Kudos to Aehsun Talish and his editor (Muhammad Adeel Khalid), editor (Nadeem Rehman) and background music composer (Mohsin Allah Ditta) for finishing the final product to remind the audience of the Pakistani film's golden era. Every actor must also be commended for a good job especially writer Imran Ashraf who took the backseat as an actor and gave meaningful dialogues to his co-stars!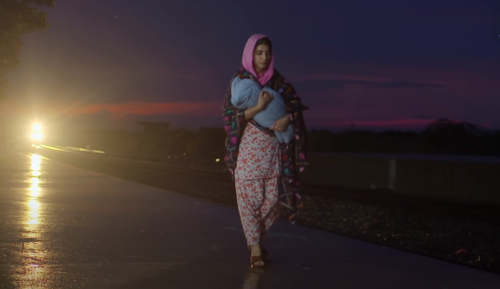 Some of the scenes in this episode demand special mention – the one where Imran Ashraf and Urwa Hocane talk about her problems and his solution; the one where Dada Jee ropes in the hopeful politician for a test and the one where the doctor asks some suspicious questions on leaving the house. Will he play an important role in the future episode remains to be seen but it seems that he knows some secrets of the house that others don't. Add to that the electrifying dialogues delivered by Guddi who has revealed herself to be a con-woman (a very beautiful one too), the tragic ones associated with Mehek and the convincing ones delivered by one prisoner to another and you have a drama that is here to stay for a long time. The cliffhanger end to each episode and the following promo just makes the things even more interesting!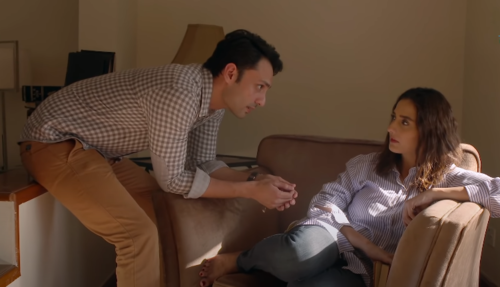 The Bad
The actor who plays Taayi's brother looks straight from the 1980s' PTV but this is neither 1980 nor a PTV production. The scene where Dada Jee asks him if he is ready for a challenge and the follow-up scene where he tries to convince his elder sister of allowing Guddi back into the haveli were written beautifully but sadly, not performed as per the audience's expectations. Especially when the first four episodes have managed to do extremely well. Also, I understand that Zara Tareen's suicide attempt was not shown on screen (for obvious reasons) but when Raza Talish's character tried to do the same with a knife, it was blurred but still visible to the audience. Either both the attempts should have been off-camera or both shown on TV, that's my issue as a viewer.
The Verdict – If you haven't watched Mushk, you haven't watched anything!
Good things come to those who wait and Mushk is the best thing that could have happened to the countless TV viewers who waited for a drama that didn't have typical Saas Bahu issues, that revolved around real stories, and that was laced with action-packed dialogues. Thanks to the Imran Ashraf – Aehsun Talish combo, the audience gets what they wanted and they are cherishing every episode as if it is the first or the last one.
With mystery surrounding many characters revealing itself, it remains to be seen whether Guddi changes her mind and stops the train after it has left the platform or carries on with her journey? Who is the mysterious prisoner who convinces Shayan of marrying his cousin and what is his connection to Muqaddar Khan? How is Shayan's brother in law connected to all this abduction and why doesn't he help his wife? And above all, how will Taayi treat Guddi if she returns or what will happen to Mehek if Guddi doesn't return? With Adam stuck between two women, and a train that is exiting the platform, which route will Mushk take, is the biggest mystery of all.