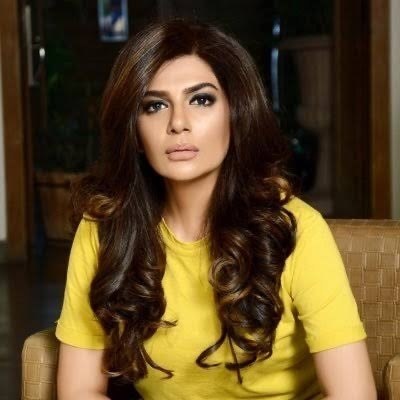 Actor and model Iffat Omar has landed in hot waters after her 'insensitive' comments and is trending, but for the wrong reasons.

Iffat Omar has recently made a remark about the punishment for rapists, shortly after the horrific 'motorway incident' and people are fuming.
The model/host incited the anger of the Twitterati after her 'insensitive' commentary on the matter of castrating and hanging sex offenders, which is a bill recently footed by the government of Pakistan.
Referring to the punishment in a lighthearted manner, Omar stated how the shifting of punishment from dogs to human beings shouldn't be such a difficult matter. This sparked outrage as people found the comments offensive and poorly timed, disappointed in the unexpected reaction of an influential figure in the industry.
This is not the first time Iffat Omar has found herself stirring the pot. Previously on her show, Say It All With Iffat Omar, veteran actor Nauman Ijaz's comments regarding indefinitely caused quite the controversy, followed by her own disclosure of having a massive crush on Rahat Kazmi, and deliberately doing retakes just to hug him. People were shocked by this revelation and the jokes about cheating by Nauman Ijaz that the clips became viral, with Omar being criticised for her 'inappropriate' remarks and addressing of issues.
Furthermore, the 'jokes' about the aftermath of the atrocious Motorway Incident have landed the actor in hot water, with Iffat Omar trending on social media, but not for the greatest reasons.