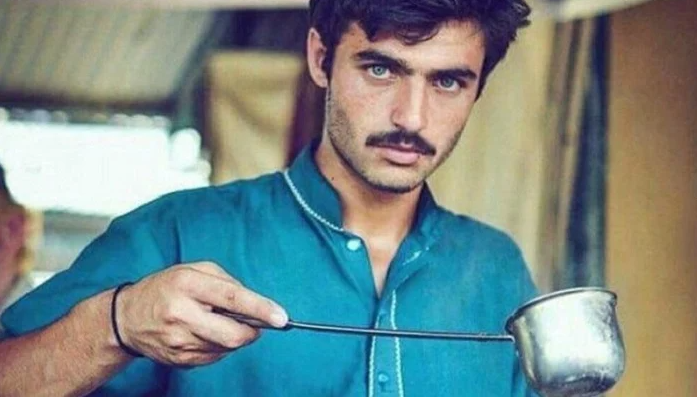 Arshad Khan, a man who went viral on social media for his notably 'model looks', has opened up his own café in Islamabad

Arshad Khan went viral on social media after he was spotted at a Chai Hotel serving tea. The image clicked of him spread like wildfire across social media, where he garnered fame, earning the nickname 'Chai Wala'.
Khan has now opened up his very own rooftop café which is fully functional - admitting to brewing his friends tea himself from time to time. Furthermore, it seems the nickname stuck as Arshad has decidedly named his new venture, 'Café Chai Wala', adhering to the fact that the namesake of the café represents his identity, the very core which got him his fame in Pakistan.
Users on twitter are impressed and expressing pride at seeing Arshad Khan's journey and transformation, mentioning the significant grooming noted in how Khan conducts himself and his very own business! The interior of the café will be cozy, decorated with truck art and patriotic South Asian relics, earning it a perfect place in the Capital City.
The entrepreneur came into fame after being photographed in Sunday Bazaar, Islamabad for his striking good looks, after which he became a global internet sensation. Now, people are happy to see that the man known as the 'Chaiwala' has his own restaurant café up and running - as Arshad Khan, the businessman!