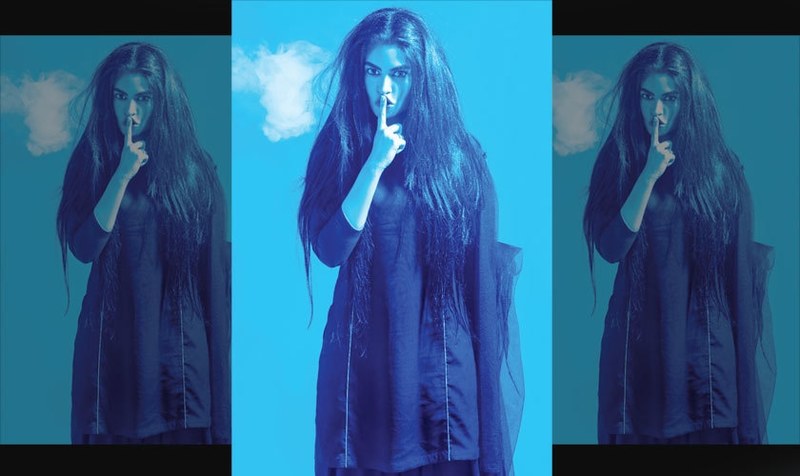 Let's go through some of her finest performances and find out how Amar Khan made each characters 'Amar' with her brilliance.
Her character may have died in Geo TV's Qayamat but Amar Khan lives in the hearts of all those who witnessed her realistic performance on TV and fell in love with her acting. Even her own mother actress Fareeha Jabeen was unable to control her emotions while watching the scene where she was taken for burial and was captured crying on camera by the actress herself.
She wasn't the only one who was impressed with the young actress who has proved herself to be a powerhouse of acting in her short career. This isn't the first time she has surprised us all with her performance and is not going to be the last as well, for there is more to Amar Khan than meets the eye. Let's go through some of her finest performances and find out how she made each character 'Amar' with her brilliance.
Qayamat (Samra)
She played the abused, used, and tortured wife of Ahsan Khan's Rashid character, and had to deal with his tantrums, his immaturity, and above all, the other woman. Even then, she managed to stay loyal to her husband who in turn accidentally 'murdered' her and got away with it. In the first few episodes of the play, she was shown as the traditional wife who would like to have her husband to be hers only but had to be content with his torture to stay married. However, in the scene where she gets fatally injured and then eventually dies, she was at her best. Usually, the final moments of a character become memorable when it is alive; Amar Khan made it unforgettable after her character died on screen.
Belapur Ki Dayan (Neelofer)
And then there was 'Belapur Ki Dayan' where Amar Khan played the main antagonist who made life hell for her stepbrother and his family, after her death. From corrupting the souls of her step-granddaughter to disturbing the lives of all those who came to live in the house that once belonged to her, she was 'negative' from the moment her character was introduced in the drama. This was Amar Khan's breakthrough role for she had hardly done mainstream TV before that, and she grabbed the chance of a lifetime to portray a character that no fresh actress would have chosen as her big break. Not only was she nominated for multiple awards but also won a handful of trophies for her 'daring debut' that made the viewers sympathize with a dayan for a change.
Chashm e Numm (Aisha)
Amar Khan proved that she is not just a pretty face but a talented writer and director when she wrote and called the shots of this short film. Starring Ahsan Khan and Ali Tahir, Chashm e Numm is about two visually impaired people who fall in love and brave through the difficulties of life in their own way. Aired on HUM TV on 'International Day of Disabled Persons', this short film was produced by Ahsan Khan and written & directed by Amar Khan, and featured them both as the main leads while Ali Tahir played the doctor who restored sight on one of them. So if you go through the drama, you will see that Rashid and Samra weren't always fighting, but were once in love but as different people, with a heart but no sight.
Ghughi (Nirmala)
Just like Belapur KI Dayan took the audience into the supernatural world, Ghughi took the viewers into the uncharted territory of period dramas. Aired on TV One, and featuring Adnan Siddiqui, Hamza Firdous, and Asma Abbas, the play was based on Amrita Pritam's Pinjar. However, it was Amar Khan's performance that won over the audience as she played a Hindu Girl who was kidnapped a night before her marriage by a Muslim guy who wanted to take revenge on her family for something that happened in the past. Rejected by her kidnapper's family and away from her own, she gave a brilliant performance in front of her Belapur Ki Dayan co-star Adnan Siddiqui as well as the many senior actors from the golden era of PTV.
Dil e Gumshuda (Alizay)
The antagonist in Amar Khan doesn't need a supernatural character to deliver a shocking performance; even as a mere human she can be manipulative and conniving and she proved that in Geo TV's Dil e Gumshuda. As Alizay, she made life hell for her cousin played by Hina Altaf and tried to paint her in the bad light, and even went onto steal her boyfriend, despite having a fiancé of her own. It was a 360-degree turnaround for both Amar Khan and the viewers for they sympathized with her when she was tortured in Ghughi, but hated her for being so bad that they couldn't believe their eyes!