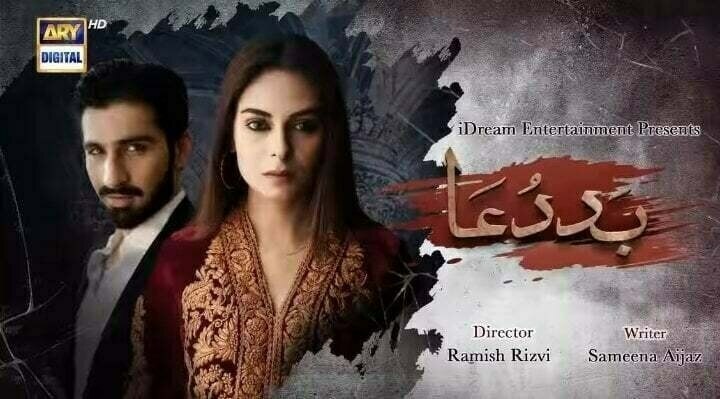 ARY Digital's Baddua starring Amar Khan, Muneeb Butt, Maryam Noor and Osama Tahir has been nothing short of a...

ARY Digital's Baddua starring Amar Khan, Muneeb Butt, Maryam Noor and Osama Tahir has been nothing short of a rollercoaster ride with some major twists and turns, climbing high on the dramatic meter. The unpredictable plot has kept viewers at the edge of their seats, looking forward for the next episode.
The Plot
Abeer's sudden news about her pregnancy saves her from being kicked out of the house but that only leaves Junaid and his family fuming. They are desperate for Abeer to leave but are helpless since she is pregnant with Junaid's child. Instead of repenting for her mistakes and trying to become the 'good' daughter-in-law, Abeer loses her cool when she hears Junaid and his family celebrating Junaid's sister-in-law (Komal Rizvi) and her baby. She screams at all of them asking for equality and to be treated with respect instead of being forcefully locked away in the guest room. Junaid is equally angered because of Abeer's past with Mohsin which he is unable to accept and believes she does not deserve any forgiveness for it.
In the meantime, Abeer begins talking to her ex-flame Umair who had been calling her continuously and since she has been left all alone in the house by the others she is happy that at least someone wants to speak to her. Little does she know that she is digging another grave for herself by talking to Umair who is only interested in creating chaos in her married life.
All is Well Between Neelam and Affan
Meanwhile Affan (Osama Tahir) and Neelam patch things up between themselves after Affan apologises profusely for his mistake. Neelam receives another call from Abeer who threatens to destroy her life, Neelam informs Affan and he reassures her that Abeer cannot cause them any harm at all. The two continue living in marital bliss however, Abeer is thinking of ways to get back at the duo as she blames them for ruining her marriage with Junaid. We have yet to see what happens next and how the newlyweds are going to tackle Abeer's wrath.
Amar Khan impresses in Baddua
Drama serial Baddua is one that is full of drama, intense scenes and major plot twists, actress Amar Khan has proved her mettle once again with essaying the role of Abeer, a woman determined to have everything her way even if she has to break hearts and spirits along the way. Even after her past with Mohsin was revealed, she still refuses to accept the mistakes she's made and is in fact blaming Neelam for everything, accusing her of scheming against her.