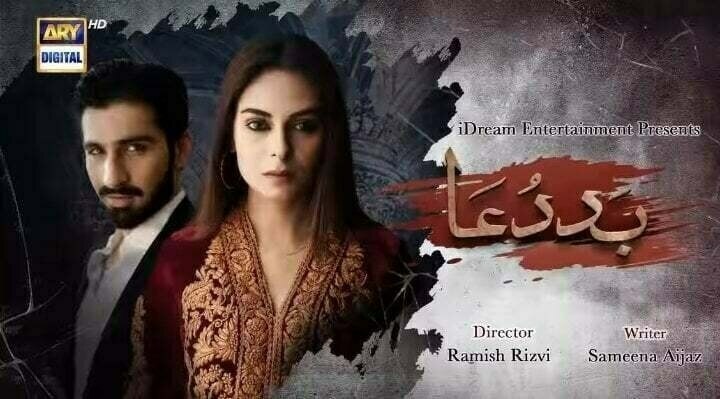 Abeer once again crosses Junaid and faces the dire consequences

ARY Digital's Baddua has been a fan favourite since its first episode, featuring Amar Khan, Muneeb Butt , Maryam Noor and Osama Tahir in leading roles, the show has a gripping narrative with interesting twists and turns that have the audiences hooked.
Here's what happened in the latest episode of Baddua;
Junaid's accident creates more issues for Abeer
The last episode saw Abeer (Amar Khan) calling Junaid's (Muneeb Butt) girlfriend Annie (Maryam Ansari) and threatening her against meeting or calling Junaid ever again. Unfortunately her call led to further issues for Abeer, Junaid repeatedly called Annie and after a while she finally picked up, telling him all that had happened during the night, she further asked him never to contact her ever again. This angered Junaid and due to his rash driving, he had an accident on his way home. Instead of learning his lesson after injuring himself he took it all out on Abeer who was already upset with hearing about her grandmother's death. He lashed out at her for calling Annie and blamed her for interfering into his life once again. Abeer who was doing her best to make Junaid happy was getting bashed at every corner by him. He did not want her help even if she offered and was behaving in a crass manner at all times.
Affan and Neelam's wedding preparations begin
Neelam's father agrees to her marriage to Affan (Osama Tahir) after asking for her consent, she once again leaves her decision to her parents. Neelum does have some concerns regarding Affan, comparing him to Junaid however realises the two are poles apart. The wedding shopping for the two begins with great zeal as both families are excited for this match made in heaven!
We're loving the relationship between the Saas-Bahu in Baddua!
Saba Faisal plays Junaid's mother in the drama and is definitely one of the most understanding and sweet mother-in-law out there. She was against the marriage of Abeer and Junaid but surprisingly she did not take it out on Abeer like the regressive saas-bahu sagas we often come across. The mother & daughter in law relationship between Abeer and her mother-in-law is goals, we love how Saba Faisal is able to handle Abeer's rash behaviour at times and counsel her into doing the right thing. Let's hope the mother-in-law's stance remains the same as the play moves ahead.
Is Abeer going to come face to face with her past?
Since Affan just found out about his friend Junaid's accident, he is rushing to his house to see him, however his aunt (Mohsin's mother) is with him. This is the same woman who cursed Abeer for eternity after her refusal to marry her son Mohsin triggered him to commit suicide. How will Abeer handle the situation once she sees Mohsin's mother (Salma Hassan) in her house?